Chambers County AlGenWeb - Photographs



W. F. Abernathy Home - Buffalo, AL ca. 1905
Left to right: W. F. Abernathy (1838-1929), wife Laura Awilda Milford Abernathy (1843-1928),
daughters Martha Ola Vodella Abernathy ( 1884-1968), Laura Alabama "Allie" Abernathy (1867-1946).
W. F. Abernathy served in the Confederate Army during the War Between the States in Company "I" 47th Inf. Reg.
All are buried at Lebanon Presbyterian Church Cemetery near Buffalo.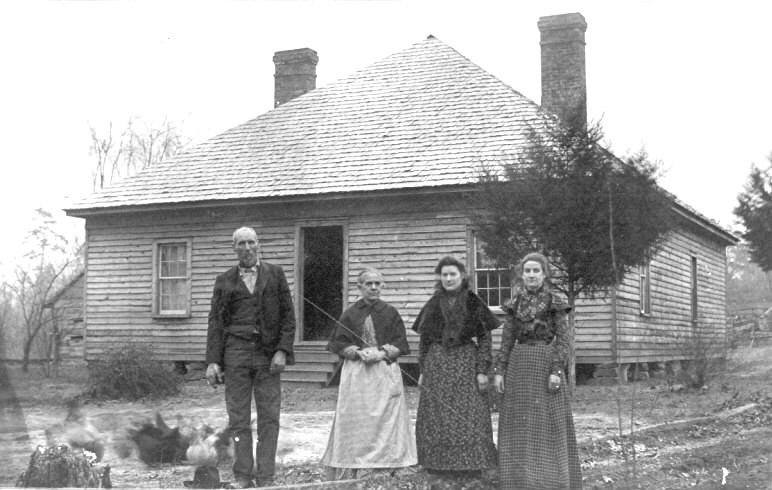 Contributed by Don Clark April 2003 http://www.genrecords.net/emailregistry/vols/00014.html#0003384

Back to Chambers County AlGenweb