Chambers County AlGenWeb - Photographs



LaFayette Hotel Chambers County Alabama
Probate Judge Allen J. Driver (1864-1936) built this house ca. 1895,
at the corner of currently named 1st Avenue NW and LaFayette Street North, in LaFayette.
Yancey L. Burton (1858-1940) was the proprietor of a popular hotel here for many years.
It is now a well maintained private residence. This postcard is from the early 1900s.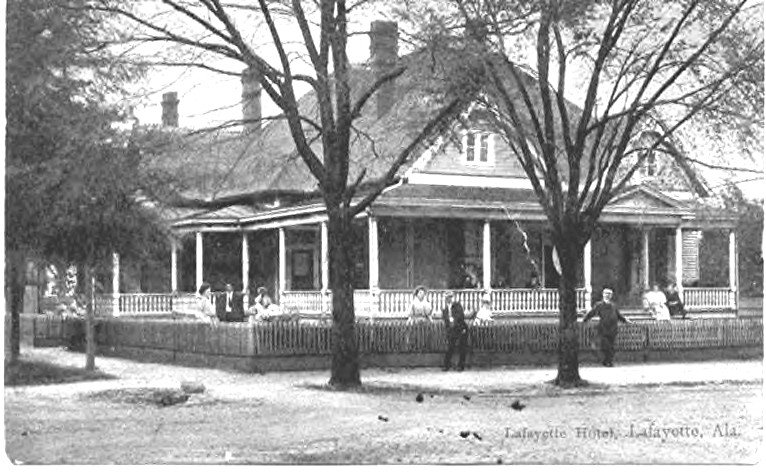 Contributed by Don Clark Mar 2003 http://www.genrecords.net/emailregistry/vols/00014.html#0003384

Back to Chambers County AlGenweb