Chambers County AlGenWeb - Photographs



Caleb Holloway House
Caleb Holloway (1801-1875) and wife Margaret Dean Holloway (1799-1887) were early
settlers of Chambers County. They first settled on lands at Oakbowery but sometime between
1850 and 1860, moved two miles west of LaFayette and established a plantation there. The 1860
Chambers County census shows Caleb Holloway as a well-to do-planter with real estate valued
at $15,000 and 44 slaves. The Holloways most likely built this handsome Greek Revival house about 1855.
Four square columns resting on masonry pillars across the front porch give the house
a typical "old south" look. Large double doors with sidelites and transom are at each end
of a 12 ft. wide central hall. Two large rooms approximately 18 ft. square with ceiling
heights of 13 ft., are on each side of the hall. Each room has a fireplace served by an
exterior chimney. Walls are of plaster and ceilings are of wide tongue and groove pine boards.
Wood trim and mantles are of good craftsmanship and typify the simpler lines found in Greek
Revival architecture. A back porch extends across the rear of this house with shed rooms at each end.
The original kitchen was in the back yard but has been destroyed.
The Holloways had no children.
They chose to be buried on their property across the road from their home.
Tall, elaborate marble monuments enclosed within an ornate iron fence marked their
final resting place for almost one hundred years. Sadly, some demented person at the
controls of a bulldozer all but obliterated this site. Twisted pieces of iron fencing
and huge blocks of marble lay askew in a large mound of dirt are all that remain of this
once beautiful cemetery. Hopefully this grand old house will meet a kinder fate.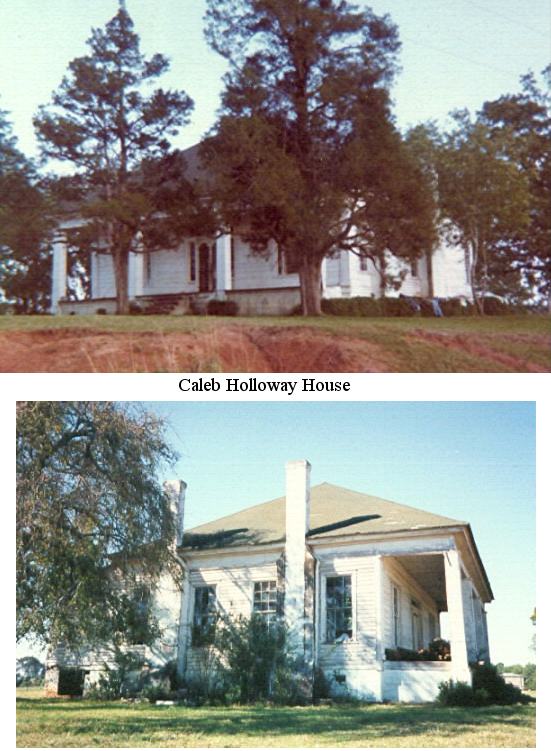 Caleb Holloway House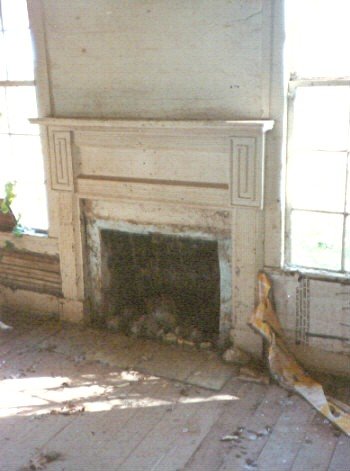 Parlor Mantle is shown above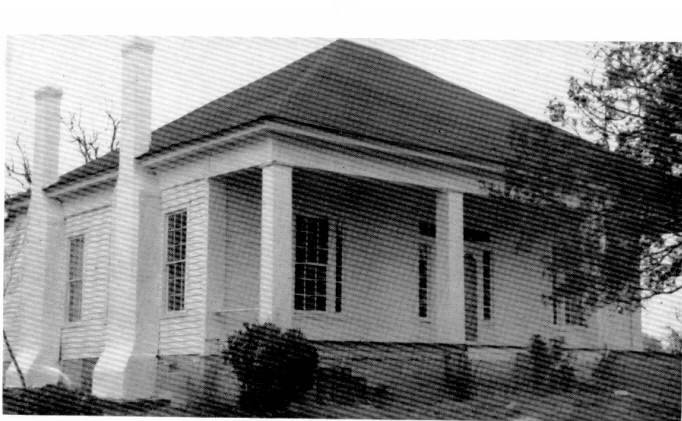 The above photo was taken ca. 1960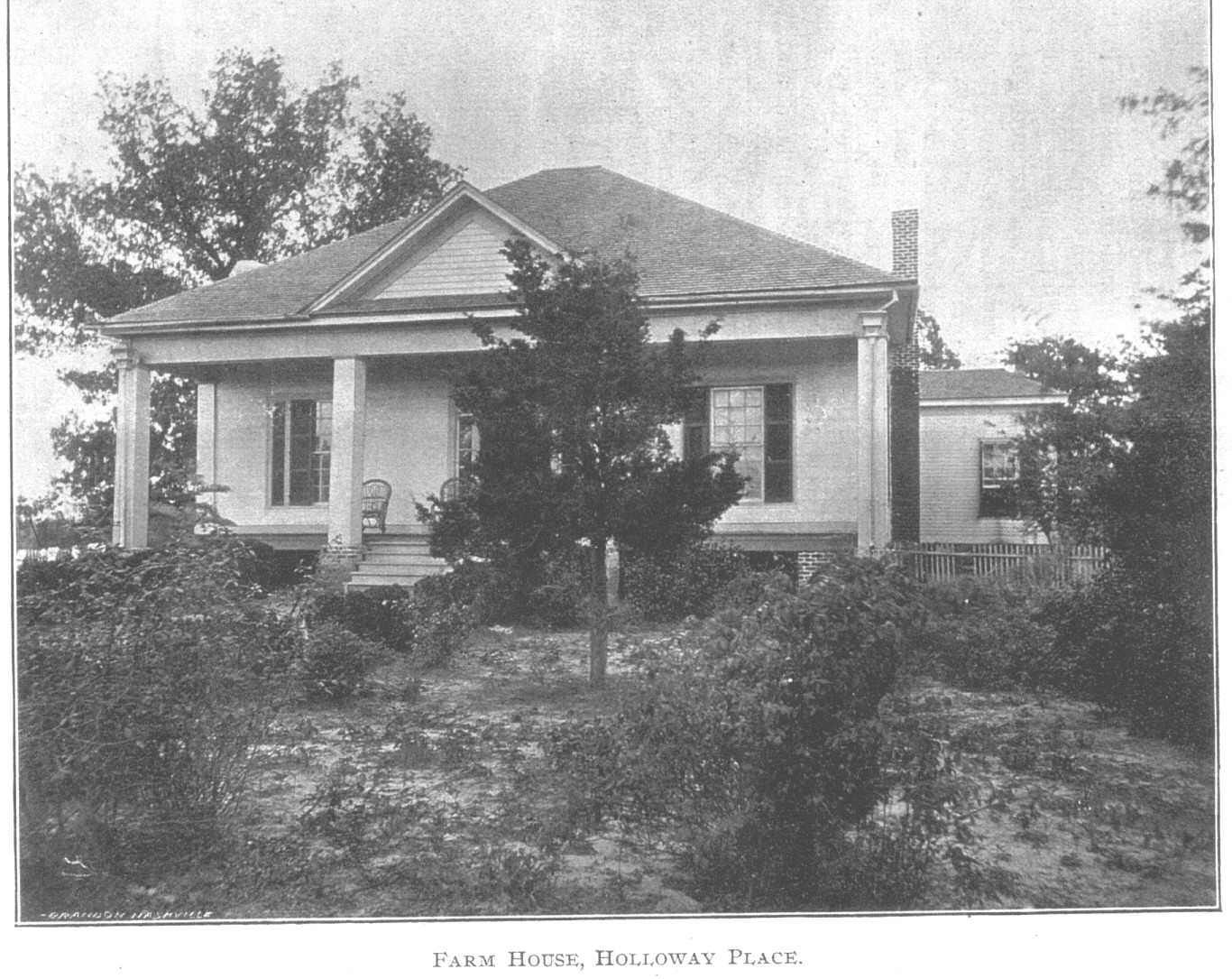 (Click on photo for larger picture)
In 1901, the Holloway House and lands consisting of 410 acres were a fractional part of the estate of Joseph E. Andrews.
This photograph of the dwelling house was featured in the sale catalog.
Contributed by Don Clark Nov 2003 http://www.genrecords.net/emailregistry/vols/00014.html#0003384

Back to Chambers County AlGenweb