Chambers County AlGenWeb - Photographs



Dr. G. W. Slaughter's Dental Office ca. early 1900s
Dr. George W. Slaughter (1857 - 1939) practiced dentistry in LaFayette for many years. His home and dental office were located on the site where Spectrum Convenience Store is now located on LaFayette Street North. The building consisted of a front porch, two rooms and two fireplaces. The decorative wooden gingerbread around the front porch matched that of his residence next door. Both structures were built during the 1890s.

Miss Mollie Beaty, a noted Chambers County school teacher is believed to be one of the people seated in the buggy.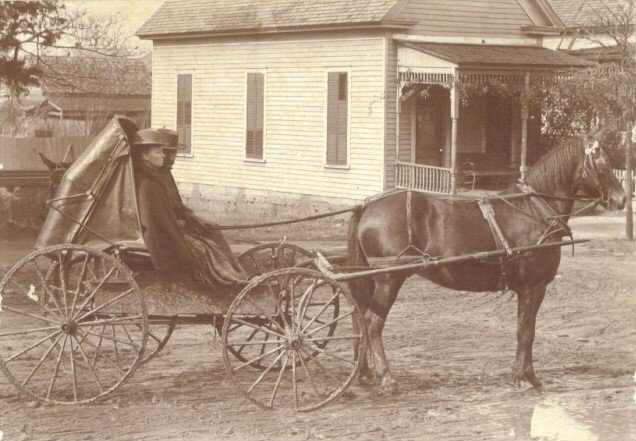 Contributed by Don Clark April 2003 http://www.genrecords.net/emailregistry/vols/00014.html#0003384

Back to Chambers County AlGenweb