Chambers County Alabama Photos.....Samuel & Polly Ballard Fears
************************************************
Copyright. All rights reserved.
http://theusgenweb.org/al/chambers/
************************************************
Contributed by Don L. Clark Aug 2006

Samuel & Polly Ballard Fears - Chambers Co. AL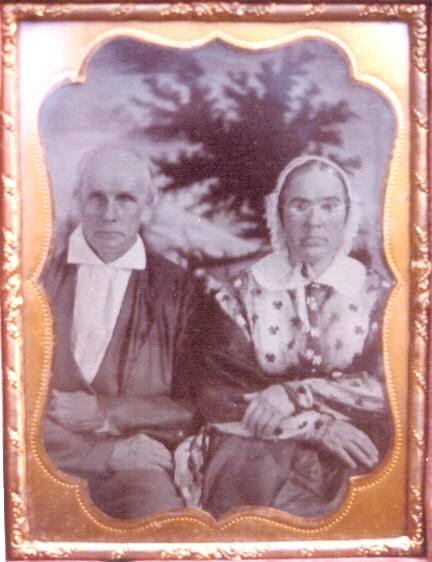 1/4 plate ambrotype of Samuel (1791 - 1864) and wife Polly (Mary) Ballard Fears (1800 - 1864), taken ca. mid 1850s.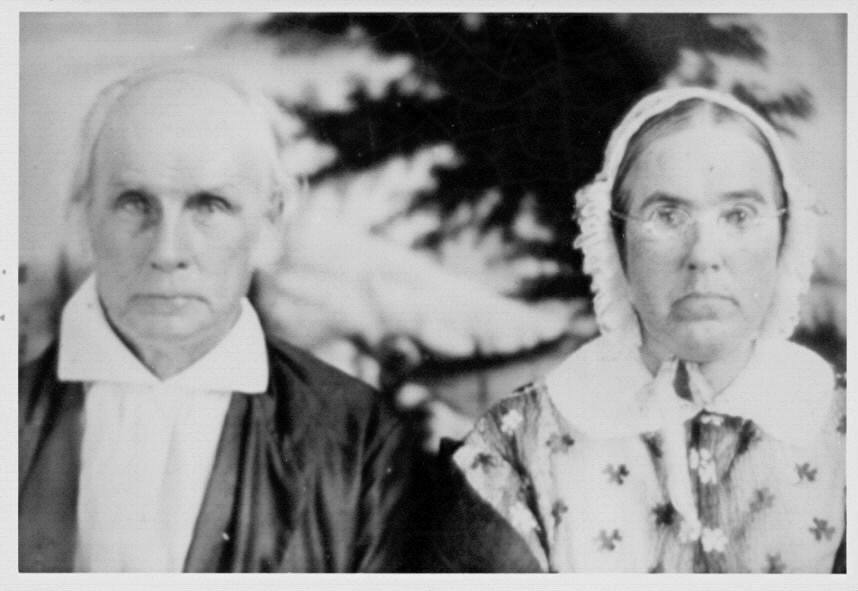 Samuel and Polly (Mary) Ballard Fears were settlers of Chambers County in the early to mid 1830s. They settled in an area east of LaFayette nearer the Georgia state line known as Wickerville. Samuel Fears was a prosperous planter of the antebellum era and is also known to have been an investor in the Montgomery Railroad Co. that was established in 1834. Regardless of prosperity, the Fears built a double-pen log house and lived in it the remainder of their lives. (This house was later used for a kitchen/dining room when a stone house was built on the site after their deaths.) In matters of religion the family was affiliated with the nearby Sharon (pronounced SHAY-run) Primitive Baptist Church that was established in 1834.

Ten known children were born of this marriage: Joshua M. (1819 - 1820); Susannah Frances (1821 - 1894) who married Alpheus F. Copeland; Amarintha A. (1823 - ?) who married Simeon Copeland; William R. (1825 - ?); Seaborn T. (1827 - 1859) who married Sarah E. Shephard; Mary R. (1830 - 1895) who married William Wilson Boyd; Samuel Ballard (1833 - 1903) who married Fannie Ray; Algernon M. (1835 - 1900, See this link for his photograph http://theusgenweb.org/al/chambers/photos/fearsa.html ) who married Mary Emma Myhand; Oliver T. (1838 - Died in Confederate Army); and Josephus Barrow (1840 - 1853).

A list of the vast inventory of the Fears Estate can bee seen at this link: http://files.usgwarchives.net/al/chambers/court/fearsinv.txt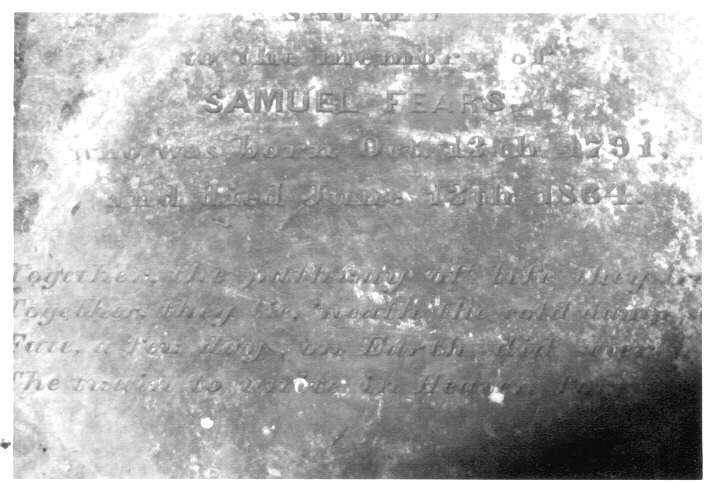 Tombstone epitaph of Samuel Fears at Sharon Cemetery. A marble slab accompanied by a tall marble obelisk once marked his grave but has been destroyed and stolen from the cemetery by vandals.
Back to Chambers Co. Al Photos
Back to Chambers Co. AlGenWeb