Chambers County Alabama Photos.....Thomas H. Grimmett House
************************************************
Copyright. All rights reserved.
http://theusgenweb.org/al/chambers/
************************************************
Contributed by Don L. Clark June 2006

Thomas H. Grimmett House






(Click on image for larger view)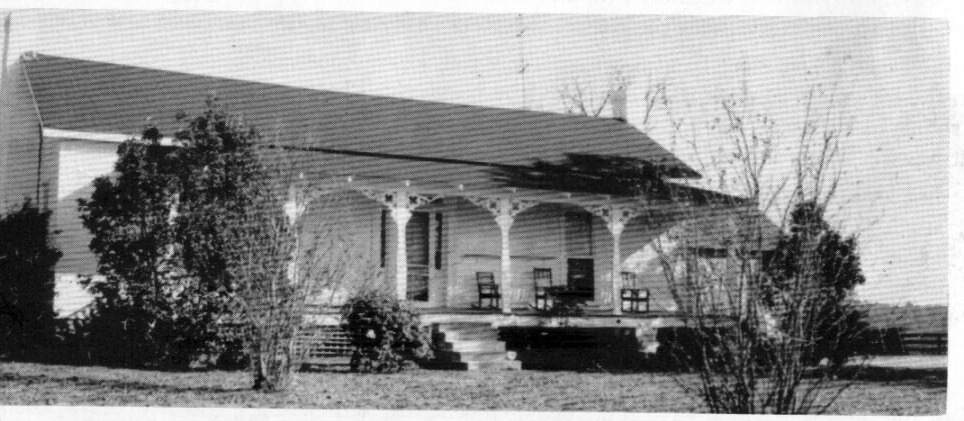 The NW corner of the Grimmett House.


According to William Davidson in "Pine Log and Greek Revival", the Grimmett house was located about 2 miles south of LaFayette on Hwy. 431 and just past present day Chambers Academy. Thomas H. Grimmett (1838-1905) and wife Louisa A. Towles Grimmett (1845-1893) purchased the house and 400 acres of land from the Bledsoe family in 1872. It is believed that the Grimmetts remodeled the house about 1890, adding the long front veranda and "gingerbread" decoration to the front facade. The attractive old house was destroyed by fire during the early 1980s.
Thomas H. Grimmett served in Beall's Battalion of Cavalry during the War Between the States.
The January 18, 1905 issue of "The LaFayette Sun" contained the following:

Sudden Death of T. H. Grimmett.
Among the sad events of the week is the sudden death of Mr. T. H. Grimmett, which occurred at his home two miles south of the city early Monday morning. The cause of his death was supposed to have been heart failure. Mr. Grimmett was apparently a fine specimen of physical manhood, although he was 66 years of age at the time of his death.
The deceased was a prominent farmer and an admirable citizen, whose life was worthy of imitation.
He was a member of the Baptist Church, a Knight of Pythias, and a Confederate Veteran. He is survived by a son, Mr. W. E. Grimmett, of Columbus, and four daughters, Misses Mary, Diamond and Dora, of LaFayette, and Mrs. F. B. Hunter, of North Carolina.
The funeral obsequies were fittingly conducted at his home yesterday at ten o'clock and interment afterwards took place at the city cemetery.
(Click on image for larger view)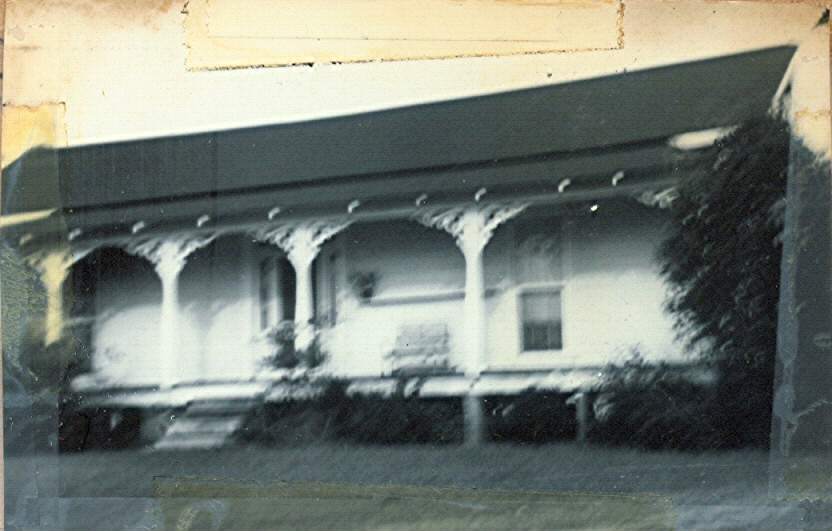 The SW corner of the Grimmett House.
Back to Chambers Co. Al Photos
Back to Chambers Co. AlGenWeb