Chambers County Alabama Photos......W. A. Harmon Residence - Marcoot, Ala. (3 photos)
************************************************
Copyright. All rights reserved.
http://theusgenweb.org/al/chambers/
************************************************
Contributed by Don L. Clark Jun 2005

W. A. Harmon Residence - Marcoot, Ala.


William Allie Harmon (1869 - 1950) and wife Mollie Lett Harmon (1871 - 1946), built this substantial home at Marcoot, ca. 1905. Mr. Harmon was in the mercantile business there with Seaborn Still, under the name of "Harmon and Still". The Harmons later moved to White Plains and sold the house and acreage to Willis V. Childers (1877 - 1927) and wife Ella Catherine Sims Childers (1881 - 1957). The property was then acquired by Adrian Smith, a nephew of W. A. Harmon, and used by him as a tenant house until it burned about 1980. The old farm is now divided with the acreage lying north of County Road 62 belonging to Mrs. Adrian Smith, and that south of the highway being part of the Clark lands.
In this photograph the house is still unfinished, lacking the front verandah. Notice the cotton plants growing in the front yard as the house was constructed in a cotton field. From left to right are: possibly W. A. Harmon, possibly Mollie Harmon, daughter Clera Harmon, and son Morgan Harmon on horseback.


(Click photo for Larger View)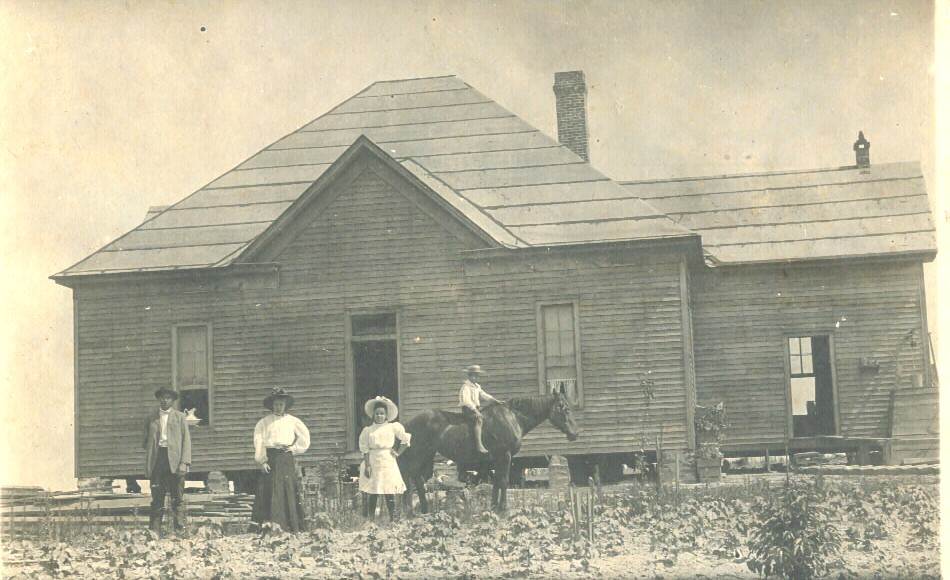 In yet a later picture of the house the front verandah has been added but permanent posts have yet to be installed. This house is typical of the pyramidal roof houses built from about 1885-1915 by successful cotton farmers in east central Alabama. The floor plan of the Harmon house consisted of a large central hall with two rooms on each side. On the right side a double-stack chimney was built to provide fireplaces for each room. Across the hall on the left neither room had a fireplace or source of heat. A kitchen extended to the right of the rear room. The ceiling height was approximately 13 feet. The well was conveniently located on the porch just outside the kitchen door.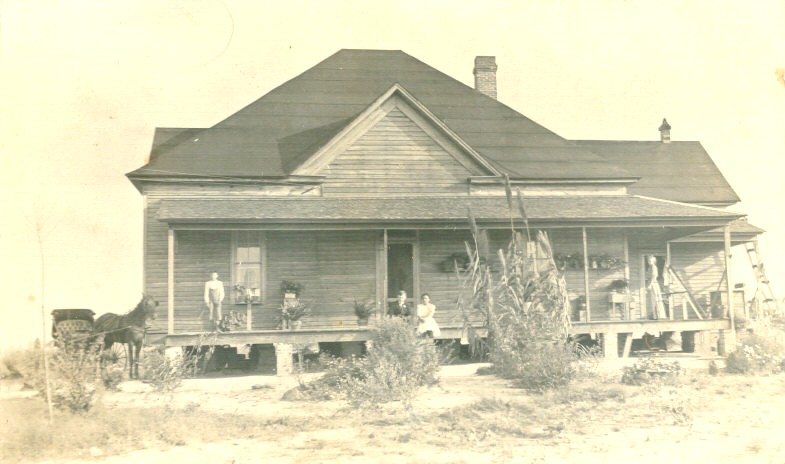 This photograph shows a portion of the finished porch, ca. 1917. Handsome Victorian turned posts with brackets gave the house a neat appearance. Built of good heart pine lumber, the house was never painted and withstood the attack of nature and neglect until it burned. Pictured left to right are: Jess Tomlinson, Clera Harmon Tomlinson, Susie Harmon Christian, Unknown, and possibly Morgan Harmon.


(Click photo for Larger View)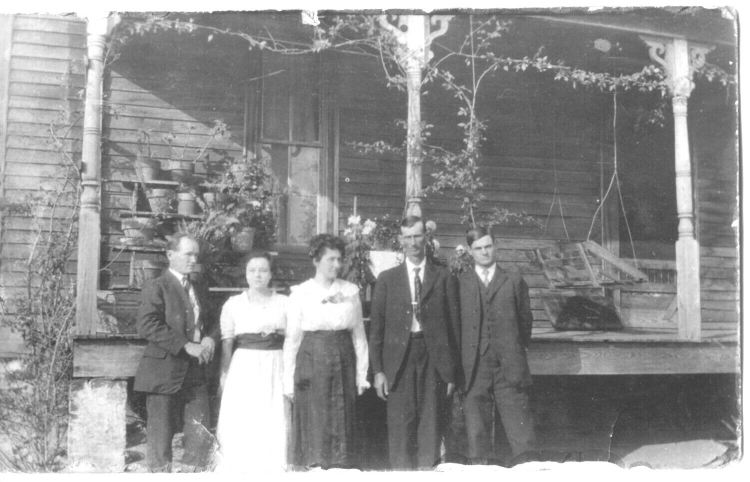 This photograph shows a letterhead from Harmon & Still General Merchandise


(Click photo for Larger View)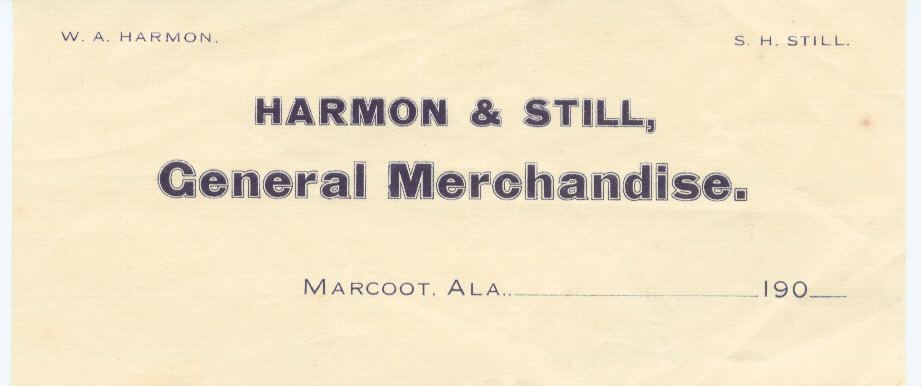 Back to Chambers Co. Al Photos
Back to Chambers Co. AlGenWeb