Chambers County Alabama Photos.....George W. & Mary Jane Bonds Hart
************************************************
Copyright. All rights reserved.
http://theusgenweb.org/al/chambers/
************************************************
Contributed by Don L. Clark July 2006

George W. & Mary Jane Bonds Hart
Chambers County, AL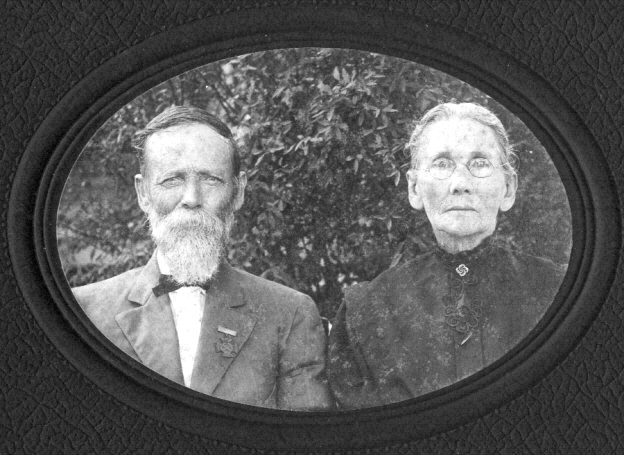 This portrait of George W. Hart (1845-1912) and wife Mary Jane Bonds Hart (1847-1937) was made in 1911. On his lapel can be seen the Southern Cross of Honor pin that was given to Confederate Veterans by the United Daughters of the Confederacy.

George W. Hart was a son of Benjamin Hart (1812-1882) and wife Frances J. Daniel Hart (1826-1871), pioneer settlers of the Marcoot Community, eight miles NW of LaFayette.

Mary Jane Bonds Hart was a daughter of Richard Bonds (1811-1889) and wife Alcy Garrett Bonds (1824-1872), also pioneers of Chambers County.

George W. Hart built a large farmhouse on land he obtained from his father Benjamin. This property was later acquired by the Burrel Jackson family and today remains in control of that family. The Hart house was remodeled by the Jackson's and is now occupied by the Hutchinson family.

The Hart and Bonds families are buried at Macedonia Primitive Baptist Church Cemetery at Marcoot.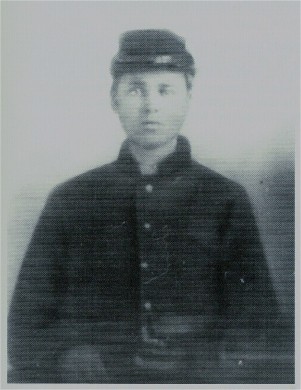 George W. Hart enlisted in the Confederate Army on August 5, 1863, attaining the rank of Orderly Sergeant of Company "F" 61st AL Inf. Reg. Of the original number of volunteers enlisting from Chambers County in Company "F", he was one of only three remaining men to surrender with General Lee at Appomattox.
Back to Chambers Co. Al Photos
Back to Chambers Co. AlGenWeb