Chambers County AlGenWeb - Photographs



Ezekiel Henry House
ca. 1834
Located in NW Chambers County on Denney's Ferry Road
This pioneer home was built ca. 1834 by Ezekiel Henry, an early land speculator.
Thomas J. Richards and John Pearson reportedly ran a prison work farm out of this
house probably after the War Between the States and before the turn of the century.
The plan of the house consists of two large rooms divided by a central hall. Large
brick chimneys covered with stucco are at each end of the house. Interior walls are
ceiled with nicely fitted tongue & grooved pine boards. A chair rail and wainscoat
are also present. Two shed rooms divided by a porch have been removed from the rear.
The kitchen and other outbuildings are no longer standing.
This information is from the Alabama Historic Inventory, #C-157.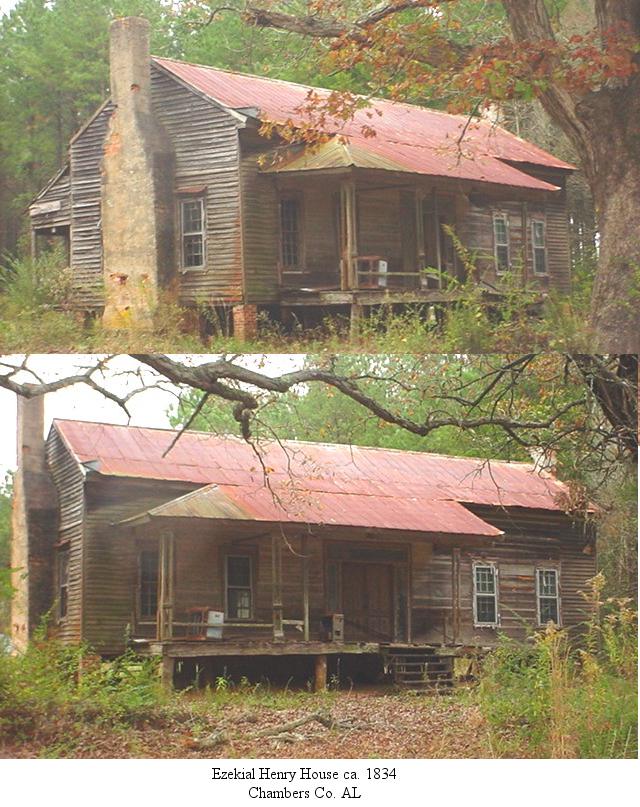 Contributed by Don Clark Nov 2003 http://www.genrecords.net/emailregistry/vols/00014.html#0003384

Back to Chambers County AlGenweb