Chambers County AlGenWeb - Photographs



C. E. Higgins House-1907
Mr. E. A. Zobel built this house for the Charles "Charlie" Elmore Higgins family near Doublehead in 1903.
Charlie Higgins was the son of William H. and Adaline Clark Higgins.
Left to right: Elizabeth C. Higgins(1842-?), Adeline "Miss Ad" Royston (1841-?), William Elmore Higgins (1900-1985),
Mary Virginia Higgins (Sands) (1903), John Lloyd Higgins-baby (1907-1977), C. E. Higgins (1860-1920),
Olive Elizabeth Pittman Higgins (1876-1960), and niece Agaither Higgins (Slagle).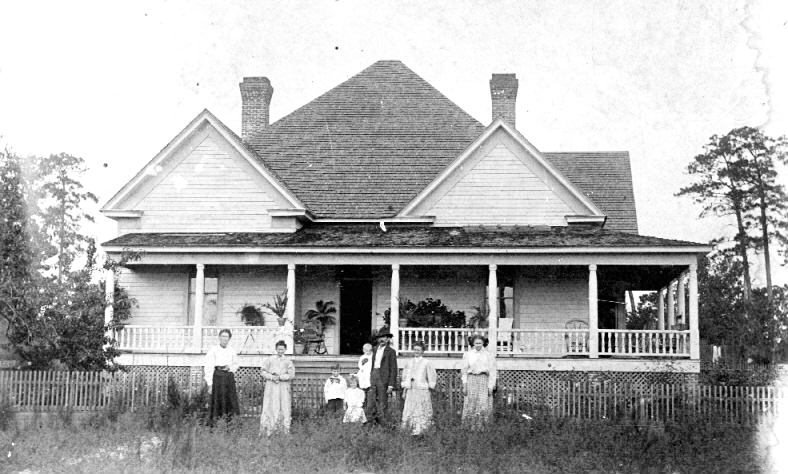 Contributed by Don Clark April 2003 http://www.genrecords.net/emailregistry/vols/00014.html#0003384

Back to Chambers County AlGenweb