Chambers County Alabama Photos.....Chambers County High School - 1923
************************************************
Copyright. All rights reserved.
http://theusgenweb.org/al/chambers/
************************************************
Contributed by Don L. Clark June 2006

Chambers County High School - 1923






(Click on image for larger view)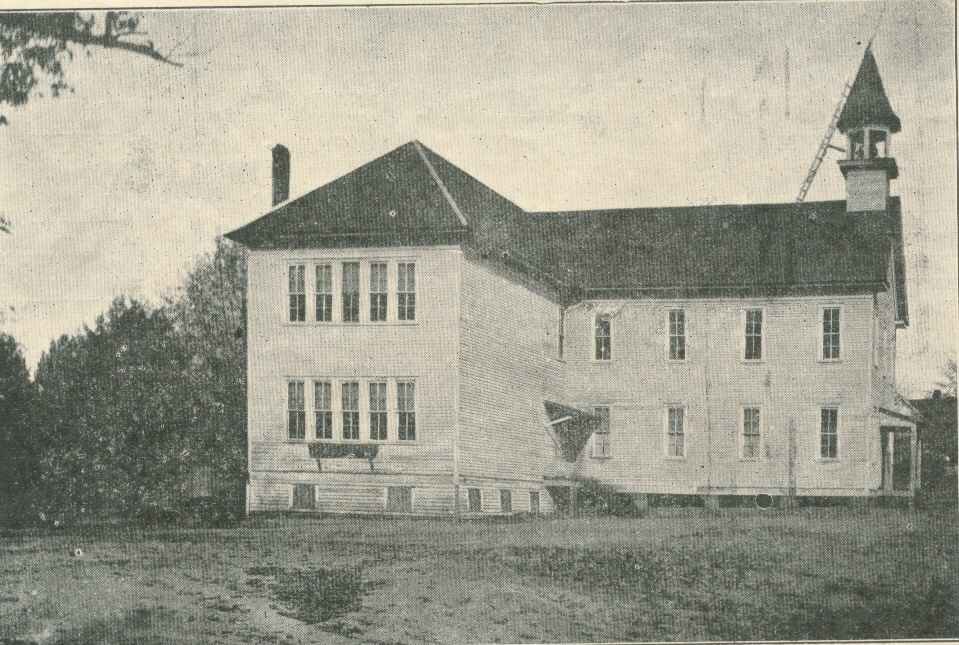 Chambers County High School - 1923


Note: This information is from "The Chambers County School Messenger". Volume I, Number 1 - December, 1923
The Official Board is the County Board of Education: S. H. Oliver, Chairman; G. M. Barnett, Sec./Superintendent; J. L. Denney, Treasurer; C. F. Finney, L. Lanier, W. M. Pearson and Watt Sorrell. The faculty includes: Charles B. Sullivan, P. S. Owen, A. F. Riser, Laurene Thompson, Lera Grady and Emma L. Smith. The building was erected in 1900 but added to in 1912 and established as the County High School. The school has grown from an enrollment of about 90 in 1912 to about 200. A new building and equipment is very much needed but the law does not allow state aid on county high school buildings, hence it is hard for a rural community like this to put up such a building as needed. For the last five years the County High School has graduated upon an average of 40 students per year. Nearly all of these graduates make teachers. Five trucks are operated to this school from the following communities: Mount Olive, Pleasant Hill, Abanda, Penton, Chapel Hill, Red Hill and Ebenezer. This community supports an elementary school of six grades also. It has levied the maximum amount of district taxes. The County High School won the State Championship in Basketball in the Spring of 1922, and will be a strong contender again next Spring. The school raises upon an average of $500 per year through plays and games.
(Click on image for larger view)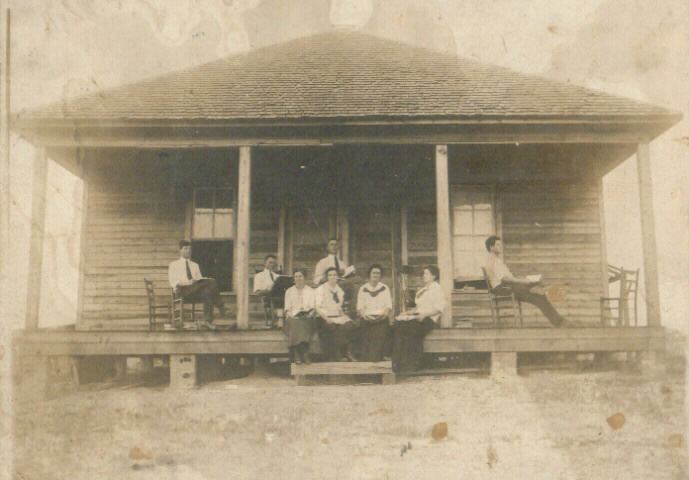 Dormitory building at Milltown, ca. 1910
(Click on image for larger view)


Students pictured on the porch of dormitory/boarding house at Milltown, ca. 1910 are from left to right (men): Willie(?) Edge, Schaeffer Lankford, Walter J. Sims (1893-1965), and Harvey Edge. Women seated on steps from left to right: Lois Sims, Minnie Edge, Maggie Edge and Florence Sims (Newman).

Back to Chambers Co. Al Photos
Back to Chambers Co. AlGenWeb