Chambers County Alabama Photos......James Langley House - Stroud, AL
************************************************
Copyright. All rights reserved.
http://theusgenweb.org/al/chambers/
************************************************
Contributed by Don L. Clark Feb 2005 http://www.genrecords.net/emailregistry/vols/00014.html#0003384


James Langley House - Stroud, AL
Revolutionary War Soldier James Langley (1762-1868) was an early settler of Chambers County, having resided in Troup County, GA previously. Langley family researchers have concluded that he lived in this house at Stroud when he died in 1868. He is buried in nearby Mount Pisgah Primitive Baptist Church Cemetery.

Steven J. Saxon of Birmingham, AL photographed the house in 1976, and as can be seen in the photographs was in very poor condition. The main body of the house consisted of two large rooms divided by a central hall. Outside chimneys at gable ends provided a fireplace for each room. Configuration of rooms at the rear of the structure is unknown. This style house was typical of many pioneer homes built throughout the county in the 1800s.

The house no longer exists but was located on land now owned by Dewey and Marilyn Hudson Stephens of Stroud.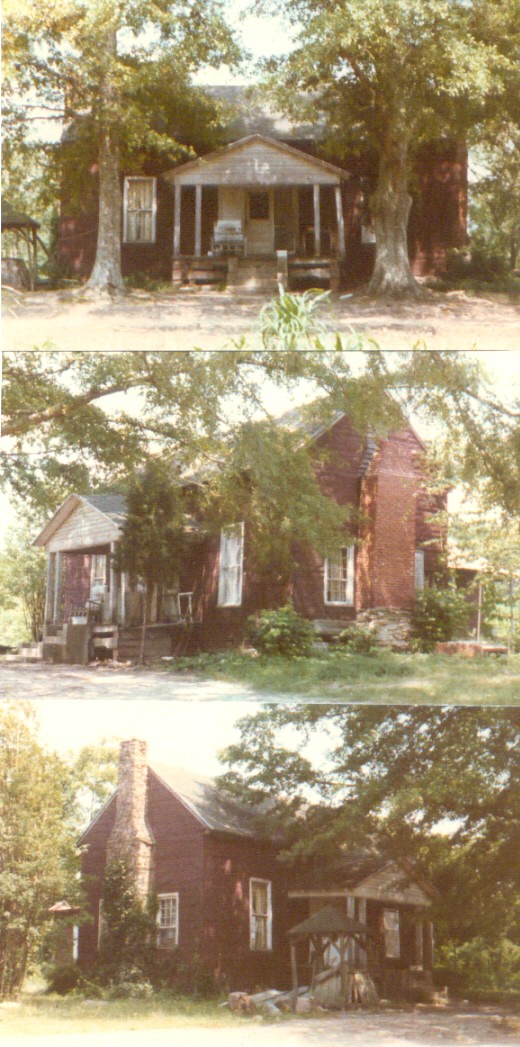 Back to Chambers Co. Al Photos
Back to Chambers Co. AlGenWeb