Chambers County Alabama Photos.....Lucian LaTaste
************************************************
Copyright. All rights reserved.
http://theusgenweb.org/al/chambers/
************************************************
Contributed by Don L. Clark April 2006

Lucian LaTaste
1840s Chambers County Educator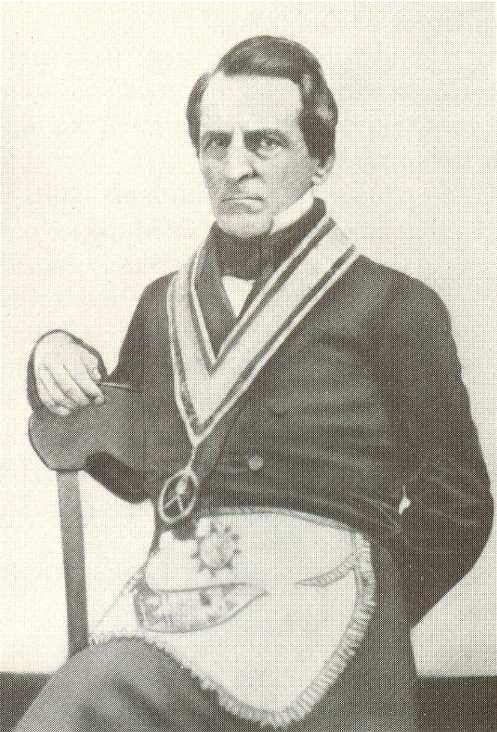 Pictured above is Lucian LaTaste, with Masonic Apron and Medalion, ca. 1840s.
The son of John LaTaste, Lucian LaTaste was born 1808 in Virginia. Prior to coming to Georgia the family lived in North Carolina, then in South Carolina where the father died. Lucian first married Anna Rockwell a New York native. There were no children of this marriage. A few years later following her untimely death he married the widow Lockpitch. Two daughters were born of this marriage, one of whom died before reaching maturity..
Lucian LaTaste was devout in the Masonic Fraternity and also an educator. A member of Benevolent Lodge #2, Milledgeville, Georgia, he was elected Grand Secretary of the Grand Lodge of Georgia in 1840. He continued to serve in this capacity until 1844. At the time he was Grand Secretary he conducted a private school, the Georgia Female College at Scottsboro, near Milledgeville.
In 1843, Lucian and his brother Victor LaTaste were found to be conducting a girl's school in LaFayette, Alabama called the LaFayette Female Institute. This school is believed to have been on the site where Powell's Chapel A.M.E. Church is now located.
The LaTaste brothers made another move about 1850 to Augusta, Georgia. In 1852 Webb Lodge #166 was chartered and Lucian became a charter member of that lodge. Family tradition states that he moved to Mobile, Alabama after 1855, at which town he presumably died.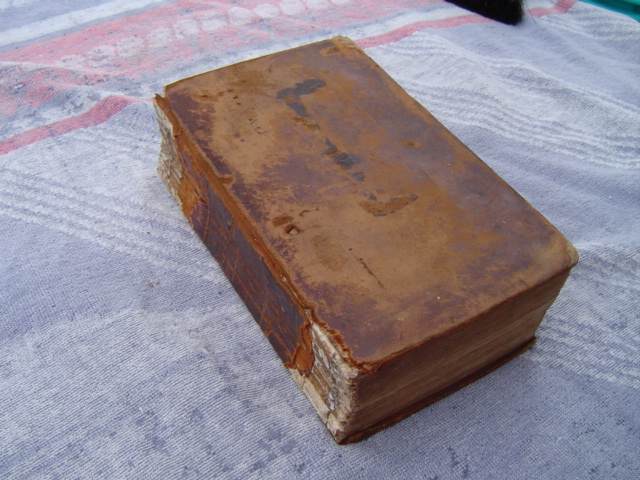 This English to Latin Dictionary, printed 1823 in Philadelphia, belonged to Lucian LaTaste and was used at his school in LaFayette.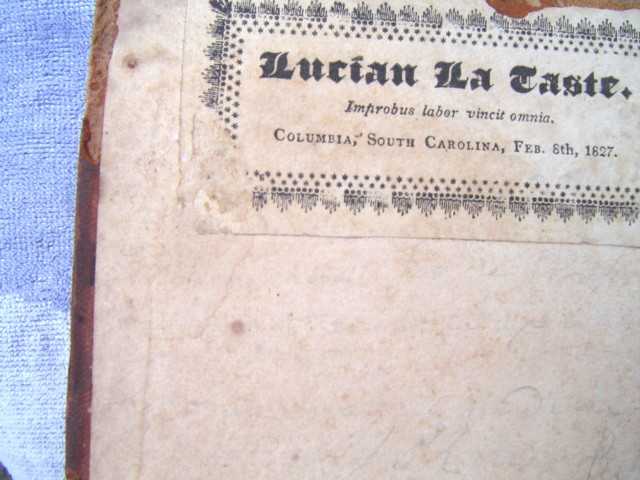 Book plate inside front cover identifying the ownership of the Dictionary.

Back to Chambers Co. Al Photos

Back to Chambers Co. AlGenWeb