Chambers County AlGenWeb - Photographs



Group at A. L. LeCroy General Store

(Click on photo for larger picture)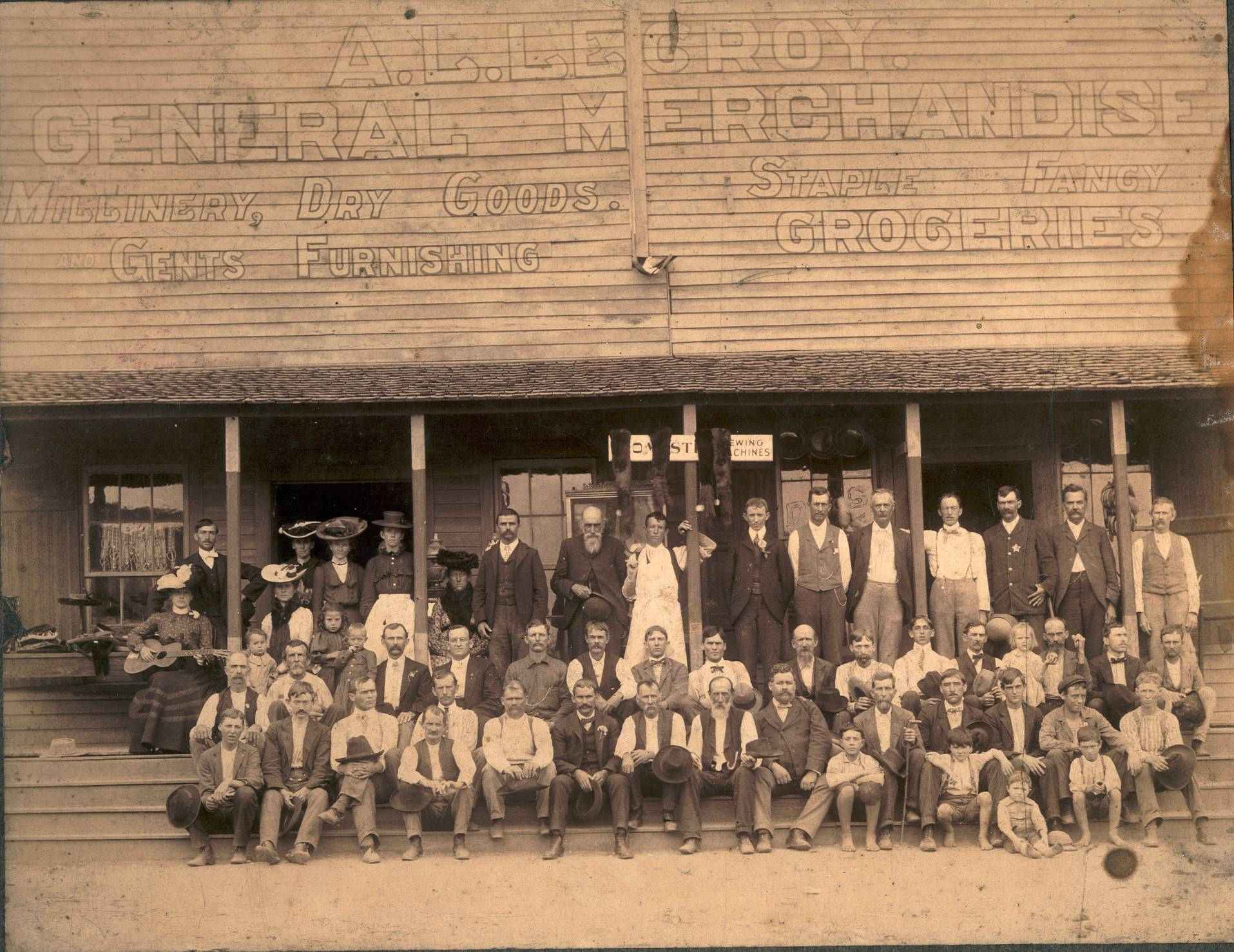 A.L. Lecroy General Merchandise: Millinery, Dry Goods, Fancy Gents Furnishing, Groceries as the sign proclaims. The store was located in Lanett, AL, and I believe the shot dates to 1901-1902. I can only assume that the gentleman in the rear center wearing a long white apron worked at the store; however I do not know the identity of any of the individuals with certainty. It could be that the lady wearing the white hat on the left is Albert Levon Lecroy's wife, Annie Lee Ferguson Lecroy, with their two young children, Ruth and Albert. The proprietor died in 1902. I would like to know whether anyone can identify LeCroy family members in the photo.
Contributed by Carol LeCroy Brewer Mar 2007 jclecroy@comcast.net

Back to Chambers County AlGenweb