Chambers County AlGenWeb - Photographs



Elder Benjamin Lloyd - Pioneer Baptist Minister & wife Naomi Ann Cox Lloyd
Benjamin Lloyd was born 1804 in Hancock County, GA. Migrated to Chambers County, AL in 1834.
With his brother Joseph, established one of the early mercantile firms of Chambers County,
"B. Lloyd & Bro." in the town of LaFayette. In 1841 he published Lloyd's Primitive Hymns,
which first sold in Chambers County for $1.25. At the time of this publication, his church
membership was with Macedonia Primitive Baptist Church.
He later migrated to Coosa County, and from there to Butler County where he died in 1860.
Naomi Ann Cox was born in 1814, and died 1884. She married Benjamin Lloyd in 1832.
After his death she married Peter Cheatam.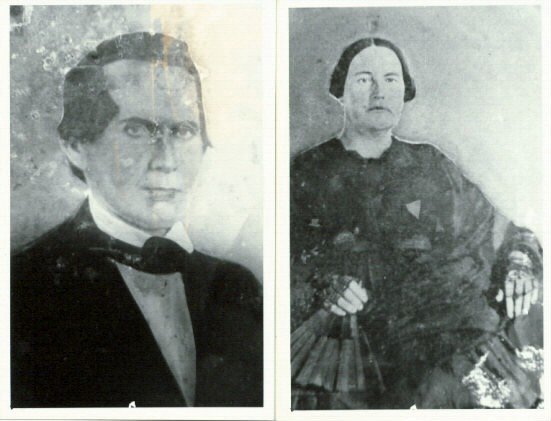 Title Page to Elder Lloyd's Primitive Hymns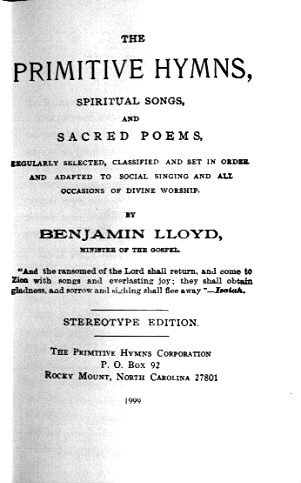 Contributed by Don Clark April 2003 http://www.genrecords.net/emailregistry/vols/00014.html#0003384

Back to Chambers County AlGenweb