Chambers County AlGenWeb - Photographs



Milltown Baptist Church
This church was originally constituted under the name Gragg's Mill Baptist Church. Shortly thereafter the name was changed to Shiloh. In 1860, the name was finally changed to Milltown. The church is located 10 miles north of LaFayette, on Hwy. 77 at Milltown.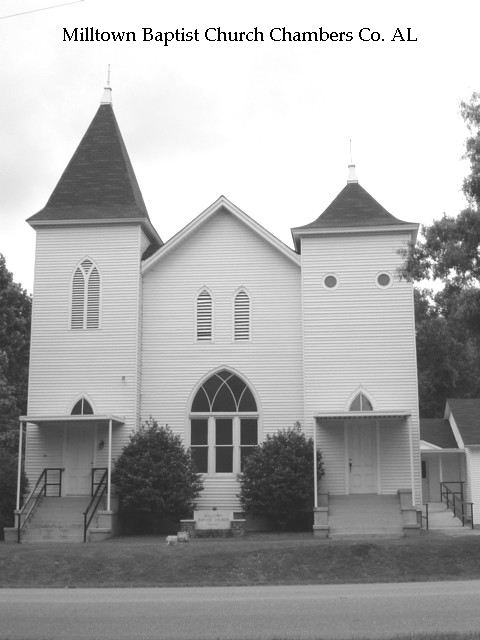 Contributed by Don Clark Jun 2004 http://www.genrecords.net/emailregistry/vols/00014.html#0003384

Back to Chambers County AlGenweb