Chambers County AlGenWeb - Photographs



Mount Hickory Primitive Baptist Church
This church is located 2 miles SE of Milltown. Organized in 1834 at Rock Fence, it is one of the
oldest churches in the county. In 1847, it was moved 1.5 miles west to this site. The building shown in
the photograph was erected in 1944, after a fire earlier that year destroyed the previous building.
Photographed in November, 1986.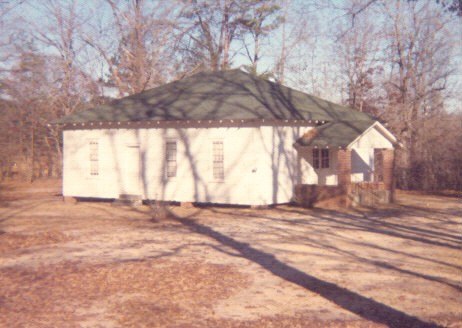 Contributed by Don Clark April 2003 DonLClark3@aol.com

Back to Chambers County AlGenweb