Chambers County AlGenWeb - Photographs



William Henry Newman Homestead Built ca. 1855
This house is located 5 miles NW of LaFayette on County Road 62, and just west of Rock Springs Church.
Possibly built by William Henry Newman (1832-1906) and wife Mary Ann Delilah Davis Newman (1837-1909).
Two large rooms 18 feet square with 12 feet high ceilings form the core of this house. The walls are
sheathed with 1x10 tongue and groove heart pine planks. A handsome wainscoat and chair rail are in
each room. Two smaller shed rooms divided by a porch are on the front and rear. Originally a
kitchen/dining room wing separated by an open hall or "dogtrot" extended out on the east side of the house.
This house is a good example of many simple antebellum farmhouses once found throughout Chambers County.
These photographs were taken in January, 2003. Sadly this old house is currently being torn down (April, 2003).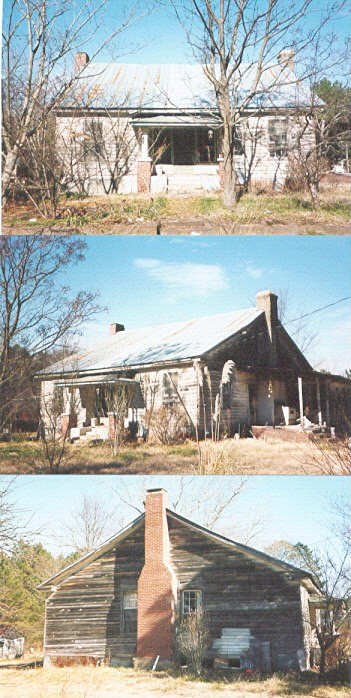 Contributed by Don Clark April 2003 http://www.genrecords.net/emailregistry/vols/00014.html#0003384

Back to Chambers County AlGenweb