Chambers County Alabama Photos.....Robinson-Stephens House
************************************************
Copyright. All rights reserved.
http://theusgenweb.org/al/chambers/
************************************************
Contributed by Don L. Clark July 2006

Robinson-Stephens House
LaFayette, Alabama
ca. 1890s - ca. 1975





(Click on image for larger view)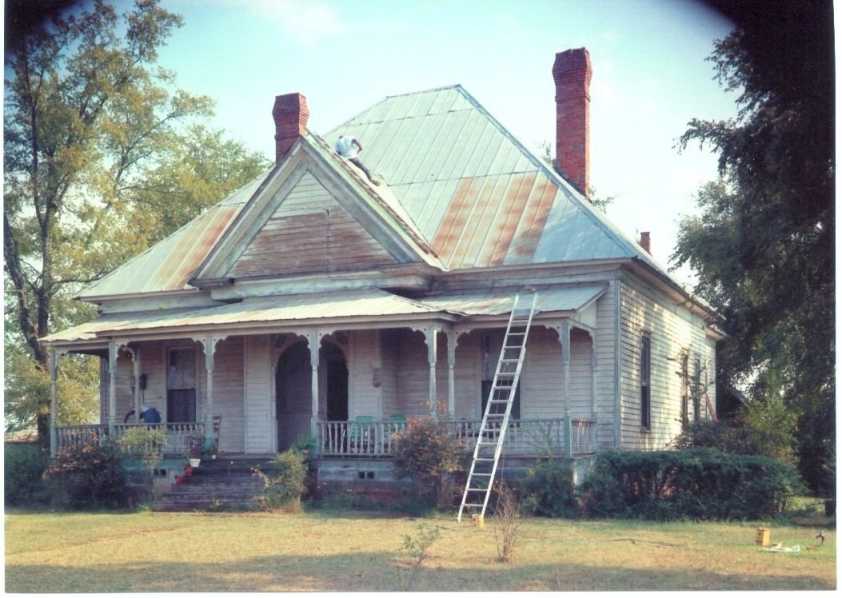 The Robinson-Stephens house is a pyramidal roof house so typical of many built in Chambers County during the 1890s and early 1900s. Wyche J. Robinson (1870-1942) was an attorney in LaFayette and possibly had the house built sometime after 1893 when he married Emma Jane Pearson (1873-1957). The house consisted of 7 rooms, 3 on the left side of a large central hall and 4 on the right side. This photograph shows the NW corner of the house.
(Click on image for larger view)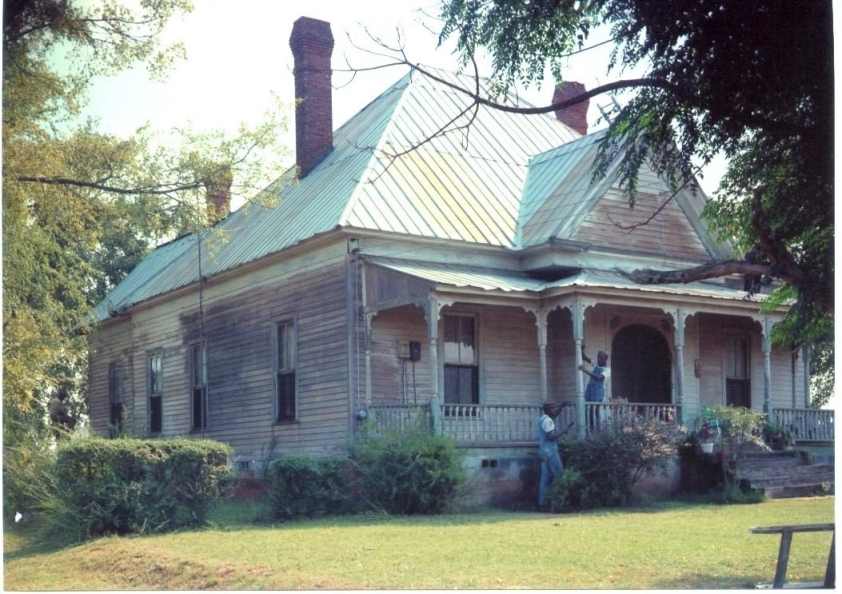 After the death of Mr. Robinson, the house and acreage was sold to Samuel T. Stephens (1876-1960) and wife Mary Jane Bishop Stephens (1880-1958). A large barn and other outbuildings were to the rear of the house. The house was located one mile east of Chamber County Courthouse on Alabama Avenue that becomes Old Wickerville Road at the City Limits, and directly past the present LaFayette High School Football Field on the right side of the road. It is believed the house was razed sometime in the mid 1970s. The above two photographs were made by C. A. Spence, Jr., in the late 1960s.
(Click on image for larger view)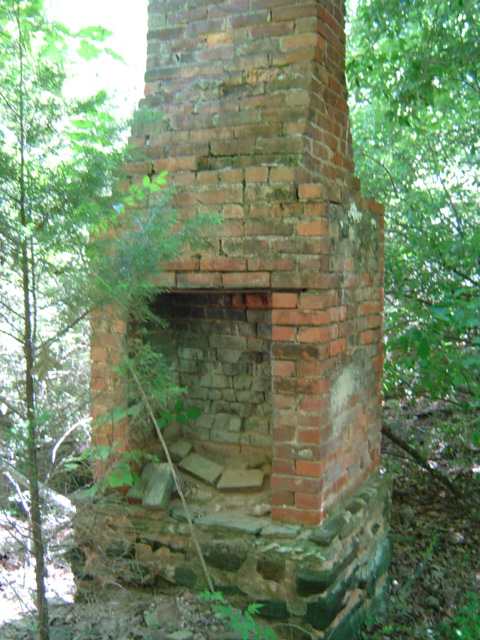 When the house site was visited in May, 2006, two of three chimneys and part of the foundation pillars were all that remained of this once grand Victorian home. This fireplace was in the left front room of the house.
Back to Chambers Co. Al Photos
Back to Chambers Co. AlGenWeb