Chambers County AlGenWeb - Photographs



Schuessler - Andrews House LaFayette, AL
The rear rooms of this house are believed to have been built by P. W. Shepherd, ca. 1840.
In 1847, the house was purchased from T. P. and Olive Anderson by Lewis Schuessler (1820-1885)
and wife Mary Dazengar Schuessler. The Schuesslers remodeled the house ca. 1880, in the
Steamboat Gothic style and added additional rooms on the front. In 1898, the house was
bought by James P. Andrews (1856-1935) and wife Mattie Hood Andrews (1861-1939).
The house has recently been bought by Mr. and Mrs. Richard Bolt. This photograph was taken in 1961.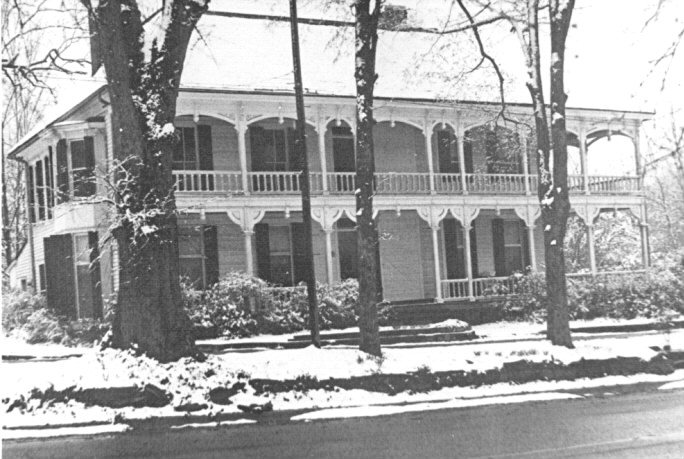 Contributed by Don Clark April 2003 http://www.genrecords.net/emailregistry/vols/00014.html#0003384

Back to Chambers County AlGenweb