Chambers County AlGenWeb - Photographs



Can anyone help to identify the children in this photo??
I got the photo from the BAILEY family of Lanett, AL. I think it was taken in the mid 1940's.
The two males are my relatives, Uncle Rufus and Cousin Shoats. The lady is Mollie Jackson.
I assume Mollie baby-sat the two children. I posted this to see if anyone can help identify these children.
Please contact me, Cliff Murray at cliffmurr@adelphia.net if you recognize anyone in this photo.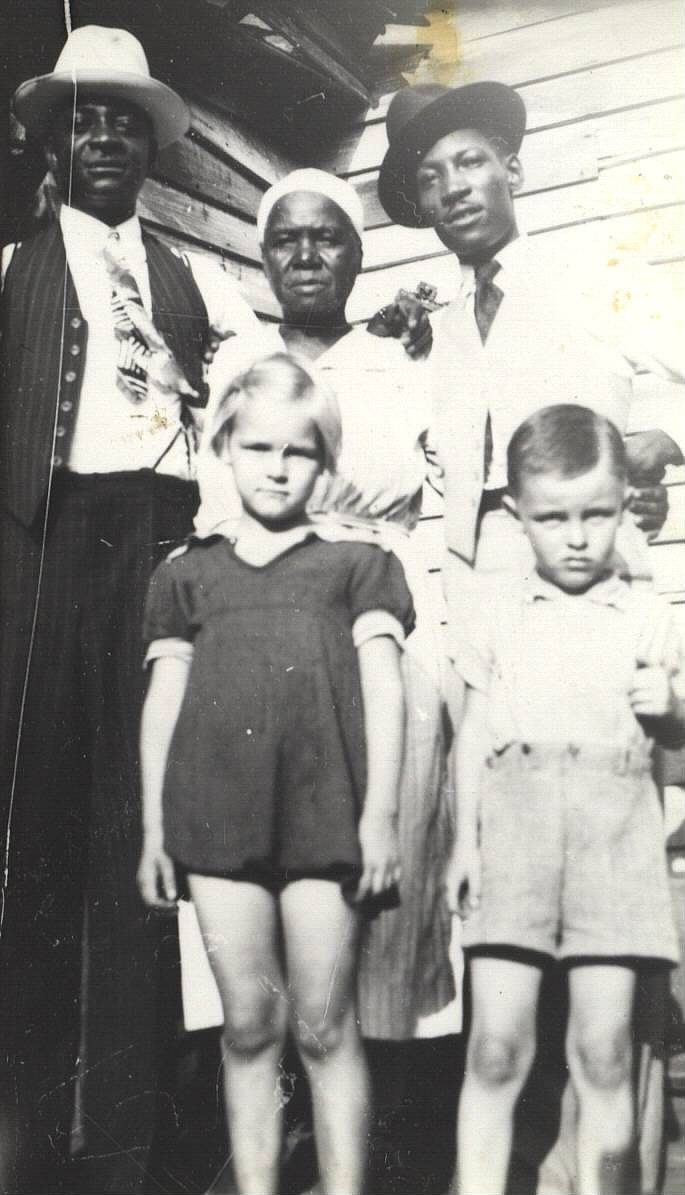 Contributed by Cliff Murray Mar 2003 cliffmurr@adelphia.net

Back to Chambers County AlGenweb