Baldwin County GAGenWeb Page

Baldwin County
World War 1 Soldiers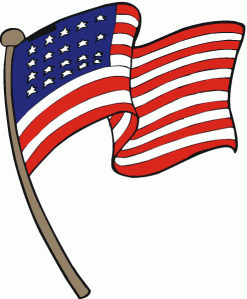 Died in the service of their country
Joe Adams Ga. Pvt. QMC
Edwin Whitaker Allen
Clifton Babb 328th Infantry, 82nd Division
Charlie Badger Georgia PFC U.S. Army
Frederick D. Badger Georgia Pvt 2 Infantry Repl Regt
Joseph S. Badger Ga. PFC 31 Co. Trans Corps
Robert Barnhart Ga., Pvt., Co B, 403 Res Labor BN QMC


Robert A. Bass PFC Co. B 221st M.G. Bn.
Roy Hilsman Bass Sgt. U.S. Army
Lonnie L. Beck Pvt. Med. Dept.
Edward Harris Bell Ga. Pfc. Co. B, 313 SVC BN QMC
Julius Furman Bell 1st Lt. Co. L. 528 Inf. 82 Div SS-PH
Robert M. Benford Georgia, Pvt. 2 Co. 164 Depot Brig.
Issac M. Berry U.S. Army
James H. Berry Ga. Bugler Co.D. 403 Res., Labor Bn. QMC
William Pearson Berry 4th Training Co. 1st Officers Trng Camp
Thomas A. Blackwell Tec 5 U.S. Army
Walker M. Blackwell Medical Dept
Arthur E. Bonner Georgia, Pvt. Base Hospital
Darwin V. Brake Ga. E1 US Navy
Hugh Percival Brannen Georgia PVT 180 Co. 15 Regt USMC
Howard V. Brothers West Virginia CPL 8, Co.158, Depot Brig.


Eddie A. Brown Pvt. Co.F. 121st Inf. 42nd Div.
Charlie Brown Georgia CPL U.S. Army
Elbert Brown Georgia Pvt. 314 Service Battalion


Frank Pomeroy Brown Ga., Pvt., 157 Depot Brig.
Robert Parham Brown Ga. SSgt Sup. Co. 350 Inf.
Whit Brown Georgia Pvt U.S. Army
Jesse Newton Bryan Ga. PFC U.S. Army, Disabled Amer.Veteran
Edward A. Burkhalter 1st Lt U.S. Army
Bonner Butts Pvt US Army
Isaac Butts Georgia Pvt, Demob Center
Edwin Croley Byington SGT US Army
Willie C. Chapman Ga. Pvt. Co. C 403 Labor BN
Eugene Clark Georgia PVT US Army
Clarence Clemonts Georgia PFC, US Army
William T. Collier U. S. Army
Julian Cox (wounded)
Henry Grady Crouch Georgia Pvt U.S. Army
Curtis Claude Crowther PFC U.S. Army
Charlie Moses Cummings U.S. Army.
Hunter Davis Georgia Pvt 345 Labor Bn QMC
Sidney Davis Georgia Pvt 406 Res. Labor Bn. QMC
William F. Digby New York, PFC HQ C. 345 Infantry
Joseph Robert Doke Ga Pvt. Co B1 Development BN
Willie Ralph Dunham Ga. Pvt 1Cl 103 Inf 26 Div
Paul S. Durden Ga Pvt 26 Artillery CAC.
Charlie F. Dysart Georgia Pvt., 358 Inf., 90 Div
Paul E. Ealy Ga. Pvt 810 Pioneer Infantry 4
Frank Fite Echols Ga. 2nd Lieut, 64 Inf., 7 Div.
William A. Ellison MD Public Health Service U.S.
Howard Burt Ennis AEF 1st Lt. Co. E. 121st Inf 31st Div.
Howard B Ennis Capt Reg 121 Inf Co I - National Guard Birth date14 Nov 1893
Lee M. Ennis Ga. Private, 157 Depot Brig.
Luther Dawkins Ennis Georgia Pvt. U.S.A.
Ned Favors Ga., Pvt. 46 Co., 157 Depot Brig.
David Ferguson Commander, Medical Corps, US Navy
Samuel Foster New York, Sgt, USMA DET Cavalry
Frank Fraley Georgia PFC 807 CO Trans Corps
Ed Frazier Georgia Pvt 325 AMB Co 52 Div.
Robert L. Garland Ga. Cpl. 243 PW Escort Co. ASC
Major Surgeon James Isaac Garrard
Fred Geeder 1 Pvt U.S. Army
Julius M. Gibson Ga. Pfc. Co. B 402 Res Labor Bn. QMC


Sol F. Giles Washington, Pvt. 361 Inf., 91 Div.
Farris W. Gilman Georgia PFC U.S. Army, Purple Heart
Eugene R. Grantling Georgia Pvt 314 Service Bn. QMC
Tom Green Georgia Pvt Co. B., 316 SVC BN QMC
Carl Otis Greene Georgia Pvt. U.S. Army
Tommie Grizzle Georgia Pvt 4 Co 2 Development Bn.
Sherman Hall Georgia PVT US Army
Ashley Bernard Haight Lt. Colonel U.S. Army
Tom Watson Hall Pvt. Btry. C 53 Artillery CAC
William L. Hall PFC Demobilization Center
Roy Lamont Hancock Ga., Pvt., 163 Inf., 41 Div.
Fermor R. Hargrove Capt. U.S. Army Res.
Fermor R Hargrove 1 Lt 121 Inf Co I - Milledgeville, National Guard Birth Date: 2 Apr 1893
George Harper Ga., Cpl. Co. B., 310 Service Bn QMC
Scott Harper Michigan, Pvt., 7CO MID MG TNG Center
Lucky Harris 1 Ga. PVT U.S. Army
Benjamin Edward Harrison Georgia LCDR USNR
Willie Hawkins GEORGIA PVT ENGINEERS
Esco Hayes Georgia; PVT CO B514 SVC BN; ENGR CORPS
Walter Allen Hemphill Pfc U.S. Army.


Paul Henry
Alvin E. Herman 1 PVT Engineers
James P. Hogan Ga, SGT Co. F, 49th Inf
John H. Holloway 2 Lt 179 121 Inf Co I - Milledgeville , Birth Date 3 May 1890
Joe Hood Georgia Pvt Co. C 315 Svc Bn QMC
Edmund R. Hooten GA Pvt. 157 Depot Brigade
Thomas Howard Huff Private US Army
William Frank Humbert 2nd Lt. Infantry
Tom W. Ingram Ga. Pvt 1 RES TNG BN
John West Ivey Ga. Pvt. 129 Inf. 33 Div
Edward Jackson Pfc 429 Res Labor Bn
Ernest W. Jackson Ga. Pvt. U.S. Army
Evelyn M. Jarvis Ga, Pvt Co D 1 Development Bn
Edward E. Johnson Ga Pvt 517 Engrs
Frank J. Johnson Georgia, Sgt. Co. C. 49th Infantry
George M. Johnson Farrier U.S. Army
Edward E. Johnson Ga Pvt 517 Engrs
Frank J. Johnson Georgia, Sgt. Co. C. 49th Infantry
Herty Jones Georgia Pvt. U.S. Army
Clyde E. Keeler Pvt.Inf. Maj.Inf.ORC.
J. B. Kelsey Ga. PVT 304 Service Bn QMC
Campbell Thomas King Virginia 1st Lt., Corps of Engineers
James Jim King Georgia PVT Co B 548 Engineers.
Murray King 2nd Lieut. Veterinary corps, Camp Gordon
Lucius B. Lamar Ga. Pvt. QMC
Roland H. Lawrence Georgia, Pvt. Quartermaster Corps.


Furman F. Lee "Gave his life for his country."
Joe Lee Ga. PFC 548 Engineers
John Henry Lee Ga. Pvt US Army
Louie Lee Georgia Pvt, 157 Depot Brigade
William R. Lee Ga Pvt 2nd Arsenal Co.
O. Benion Leveritt Georgia, Pvt., 162 Inf., 41 Div.
David Marion Lewis Georgia PFC U.S. Army


James Franklin Little Ga Pvt. 327th Inf., 82 Div.
Young Allen Little Maj. Regmntl. Surg. 321st F.Art.82nd Dv.
Tatnall Marion Lofton Cp., US Army
Robert L. Logue Ga. Pvt. Co. L, 6 Inf. Regt.
Jerry Greene Lowe 2nd. Lt. in the U.S. Army, Co. A, 151st Machine Gun Battalion, Rainbow/42nd Division.
Louis Augustus Loyd Ga 1st Sgt 327 Labor Bn. QMC
Will Manson Georgia Sgt. 342 Labor BN QMC
Albert Gordon Martin Ga. Pvt., 328 Inf. 82 Div.


Isaac Newton Maxwell
Jimmie J. McCoy Ga Pvt Infantry
Lee Robert McCoy Georgia PFC Base Hospital 91
Homer G. Medlin Pvt 7th Co 157 Depot Brigade
Charlie C. Miller Pvt. U.S. Army
James M. Matthew Mitchell Pfc. U.S. Army
Berry F. Montgomery Ga. Pvt. 327 Labor BN
Emmett Moran Georgia Mus. 2CI. 121 Inf 31 Div
Wesley Urquhart Moran Col. AGC USAR
Charles S. Morris Fld. Clk. Adj. Gen. Dept.
Silas Morris Georgia Pvt U.S. Army


Wm. Singleton Morris Serg. Co. F. 38th Inf.
Anthony Moses Pfc US Army
Joseph Francis Muldrow Col. U.S. Army
Henry Myles Pvt US Army
Leroy D. Napier Pvt. U.S. Army
Lonnie B. Newton Georgia, Pvt. 19 Co., 157 Depot Brigade
John Parker Overman Pvt Co E 2 Regt Inf Ga NC
Lewis Owen Pvt Co A 315 Svc Bn QMC
Wingfield Parks PFC U.S. Army
Ambrose Hutchinson Paschal Cpl. Co G., 307 Infantry
John Courtney Pennington 1Georgia PVT US Army
William Cash Pitt Alabama, Pvt U.S. Army
Homer A. Proctor Ga Pfc Co. I 37 Inf.
Genie Putnam Georgia PVT, US Army
James J. Quinn US Army. Died on the battlefield of France.
Dewitt T. Raley GA PFC MG Co 329 Infantry
Joseph Reeves Ga PFC U.S. Army
Felton Rice Ga CPHM US Navy
Jim Rice Georgia Pvt 1 Co 2 Development Bn.
Albert Oliver Richardson U.S. Army


Robert "Bob" Lee Roberson, died Brest, France"
Wyatt A. Roberson U.S. Army
Clem C. Roberts 2nd Lt. 151st M.G. BN, Rainbow Div
Leonard Russell Georgia Pvt U.S. Army
Julius Owens Sallee Col. 89th Div. Engineers
James M. Salter Cpl. 115 Infantry, 29 Div.
Claude Sams Ga PFC 342 Serv. Bn. QMC
Harrison Sanders South Carolina, Pvt. U.S. Army
Joseph Sanford Ga. PFC Co A, 430 Res Labor Bn QMC
Tom Sanford Ga Pvt. US Army S
Willie Sanford Georgia PVT US Army
William R. Sauls Ga Sgt Quartermaster Corps
Wilbur Moate Scott
Sol H. Screen Ga. Cook 431 Service Bn QMC
John Durham Sherrill Georgia, Pvt., U.S. Army
Clem Simmons Georgia PVT U.S. Army
Charles W. Smith Pvt. U.S. Army
John Roger Smith PVT US Army
Stephen Spikes Georgia, Cook, U.S. Army
Josh Steele Ga., Pvt., Co A, 342 SVC BN QMC
Rensalier C. Stearns Pvt U.S. Army
Marion Stembridge


Roger Walton Stembridge Lt. Col. US Army Distingquished Service Cros-Purple Heart
Isaac Stevens PFC US ARMY
Oscar James Stevens Pvt U.S. Army
James H. Stripling PFC U.S. Army
Arthur V. Taylor Ga. Pvt. U.S. Army
John Thomas Terry Ga PVT STU Army TNG Corps
Lawrence E Todd GEORGIA SGT 51 CO 157 DEP BRIG
Richard Toombs Georgia Pvt 315 Service BN QMC
Charlie Torrance Pvt US Army
Illinois Trawick GEORGIA COOK US ARMY
Elmer D. Tuggle Georgia Cook 7 Co 157 Depot Brig


Fleming DuBignon Vaughan died at Camp Taylor, Louisville, KY 1883 1918
Fred L. Vinson 90 Aero Squadron, 7th Field Artillery


Morris Vinson Captain, Inland Traffic Service, District of Columbia. Gave his life in service to his country.
Marion Waller 1 Ga. Pvt Co. C 403 Res Labor Bn QMC
Christopher Warren Ga., Pvt., 514 Engrs
Freeman Shepard Watson Ga. Pvt 25 Mil Police Bn.
Norman A. Weathers Georgia Pvt U.S. Army
John Henry Webster Pvt. US Army
Bennie Jackson Wells Georgia PFC 106 Engineers
Edward Williams Ga., Pvt., 153 Depot Brig.
John T. Williams Ga., Pvt. US Army
Scott Williams PVT 157 Depot Brigade.
James F. Wilson PFC, 2nd Inf., GA/NC
Stanley W. Wilson PFC U.S. Army
Dawson Wood Georgia Cook 121 Inf. 31 Div.


Joseph Woodrow Wood
Clarence I. Woodall Pvt. U.S. Army
Henry Stewart Wootten 1st Lt. Co. K 325 Inf. Regt
Frederick Paul Wright Co.E, 2nd Inf. Ga National Guard
Charles A. Young Georgia, PVT 304 Labor BN QMC
Cornelius Youngblood Ga. U.S. Army
Walter Little Zachry
Email me if you have veterans to add to this list.
Friends of Baldwin County Cemeteries, Inc. (link)


Web Master |Back to the top| Baldwin Co Page | GAGenWeb State Page|USGenWeb Page
Copyright Eileen B. McAdams 2004