1839, Koloa Sugar Plantation Script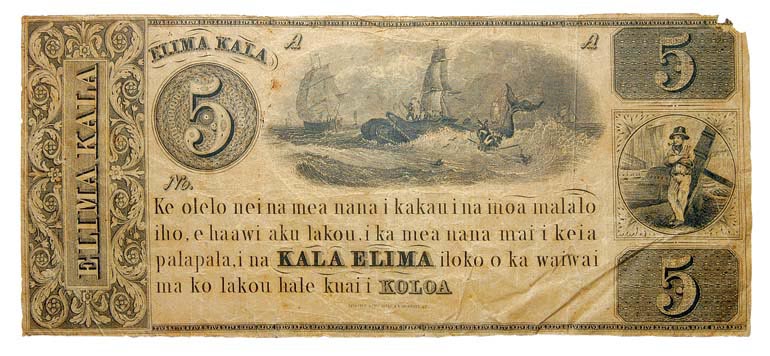 First treasury of Hawaii was established in 1846-7. Before that a variety of plantation tokens and foreign coins were relied on.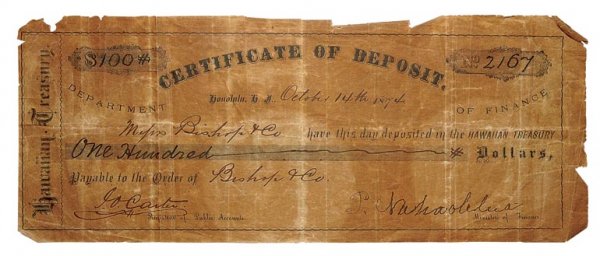 1874 certificate of deposit, these were first issued in 1859.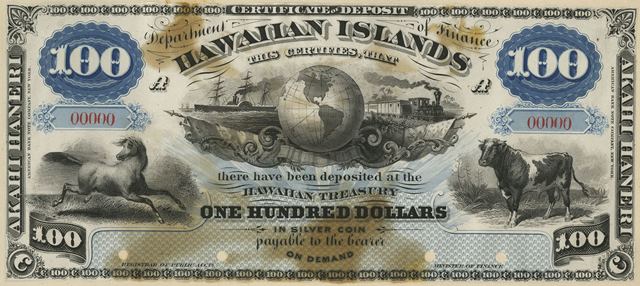 Hawaii Silver Certificate, Department of Finance, Hawaiian Islands 1879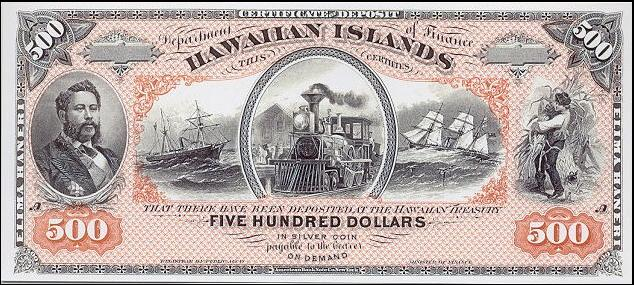 1879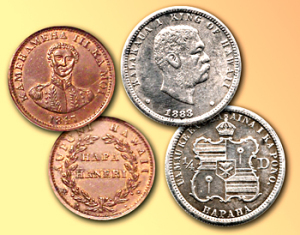 Kamehameha Penny was the first coin issued by the Hawaiian government in 1847.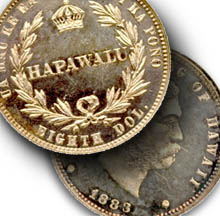 eighth dollar, 1883
In 1883 the U.S. Mint came up with four requested new coins for Hawaii: one dollar, one half dollar, one quarter dollar and one eighth dollar. Paper money was produced for larger amounts.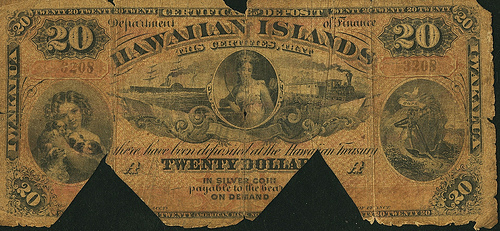 1879 - only 200 of the $500 notes were printed.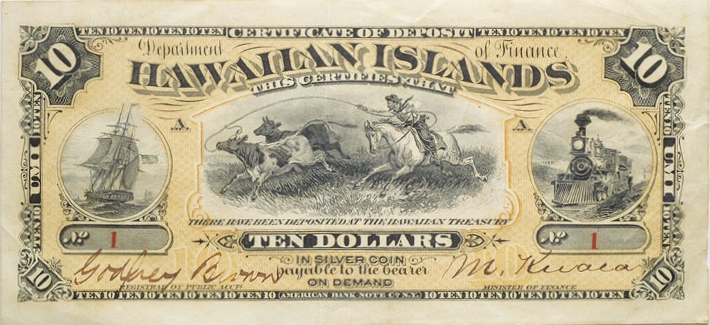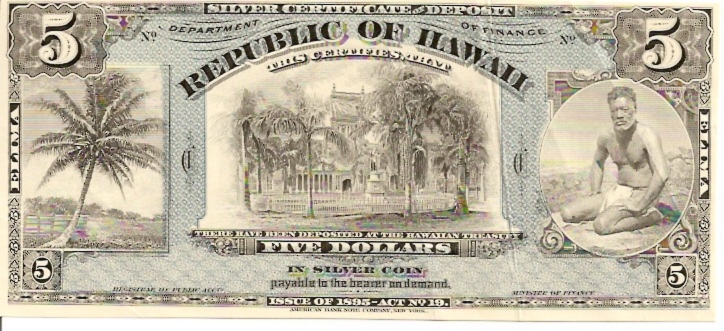 1895
Source: Antique Money.com; aboutmauinui.com; totakeresponsibility.blogspot.com;
liveauctioneers.com; coin books.org