Lookup Page
---
If you would like to volunteer to assist in doing lookups for visitors to this page
from sources you have collected, please contact Ray Ensing .
As I continue to collect sources for Meeker County, I will post them here.
I also invite you to submit history articles, which I will post or link to the Meeker county pages.
30 miles from the Historical Society, the Library and the Court House in Litchfield, MN
I would be interested in doing lookups through the GAR hall. I know they have a ton of old
newspapers.

ALBUM OF HISTORY AND BIOGRAPHY, microfilm of Meeker County Minnesota, by Alden Ogle & Company, 1888. To have a successful search for ancestors you will need to include complete information. Many times I can only find your ancestors by linking them with their parents, brothers, sisters, spouse, children and when known, all dates of events like birth, and marriage. If any farm names (Norwegian) are known or localities (Townships) this is also helpful.

Fee Research Offer

I have done extensive work with obituaries,birth ,death and marriage records. I make frequent trips to the Minnesota History Center to access newspaper and census records. I am frequently in the Meeker County Museum /GAR Hall looking up and doing research there as well. My goal is to help connect individuals and families past and present. Fees will be based upon the extent of work involved.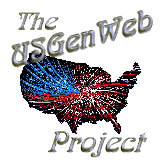 For any questions or comments about this page or site,
please contact Ray Ensing, Meeker County Coordinator
©2001 - 2005 by Ray Ensing