MARIA SWEDISH EVANGELICAL LUTHERAN CEMETERY
Maria Lutheran Cemetery
Marie Swedish Evangelical Lutheran Cemetery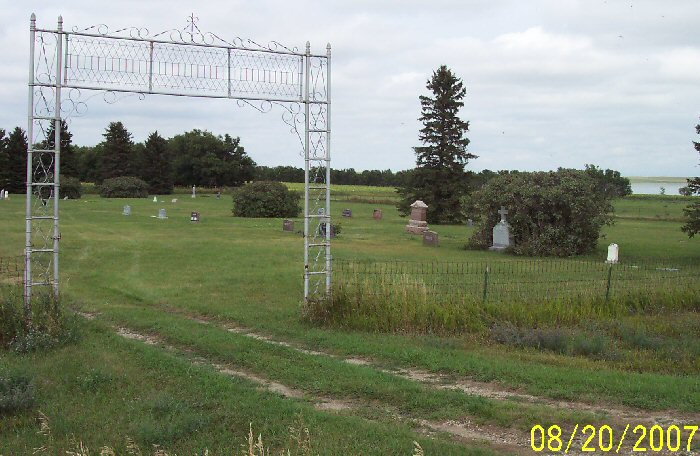 View in Larger Map

The church was organized in 1890 and the cemetery was established at that time. Seven acres of property were purchased that year from the Northern Pacific Railway. The deed shows that $12.50 was paid for the property. Another acre was purchased in 1907 from Maurice Hanson for $1.00. The church building was dismantled in 1948.



In 1986, a memorial stone was erected with names of charter members


of the church on one side and a drawing and brief history of the church on the other side.



The cemetery was registered with the State of North Dakota in 1989.



The following surnames are listed on the above cemetery memorial stone:
Alfson, Anderson, Benzon, Bill, Bolin, Fredrickson, Hanson, Hult, Jacobson, Johns, Levin, Malmquist, Martinson, Melander, Nelson, Olson, Pehrson, Person, Peterson, Sundquist, Swenson



The pictures above were provided by Olive Jacobson



There are presently two transcriptions available on this cemetery. One by Olive Jacobson, 2003 and another by Ronald Kremer, 1992, Updated 2000.



Additional Burial Names
(Contributed by Olive Jacobson)

Edgar Johnson 1932 - 2005
Vernon Johnson 1922 - 2007
Florence Nordstrom 1912 - 2005
Ricky Schuette 1961 - 2006
Vern Schuette 1923 - 2002


Transcriptions At FindAGrave.com