The Merchant's Hotel, Winona, Emmons County, ND around 1884

John Waldron built the Merchant's Hotel on Section 5-130-78, Lot 22, Block 39 in September 1884. Early records note that he was a "squatter" but in fact, he had taken out Homestead papers on the land. His claim was refused, but he kept his paperwork, and after many contentious lawsuits with the Northern Pacific Railroad, he was awarded the land. (It was later overturned, and both Waldron and the NPRR had their claims thrown out.)


The Hotel catered to visitors to nearby Ft. Yates and Standing Rock Agency. Cowboys off the cattle trails, "wintered" at the Merchant's, and could board their horse in the stables. The Merchant's was a 20 X 50 foot building with a tall facade.


Waldron and his wife Rose Clark Waldron gave lavish "balls" with midnight suppers. The dancing went on until three o'clock in the morning, with the chaperones dozing off, while the younger people danced to a fiddle quartet. Mass was often held on Sundays, and Catholic couples married at the Merchant's. The Kupitz Stage stopped at the Merchant's every morning bound for Bismarck, ND.


The Bismarck Times described the Merchant's "as a first-class operation, catering to the many visitors, businessmen, and contractors to the Army fort across the river at Fort Yates." The newspaper lamented that Winona had saloons and dance halls, but noted that the growing towns started with these, and were later replaced by more respectable ones.


The Merchant's Hotel burned down to the ground in June, 1889.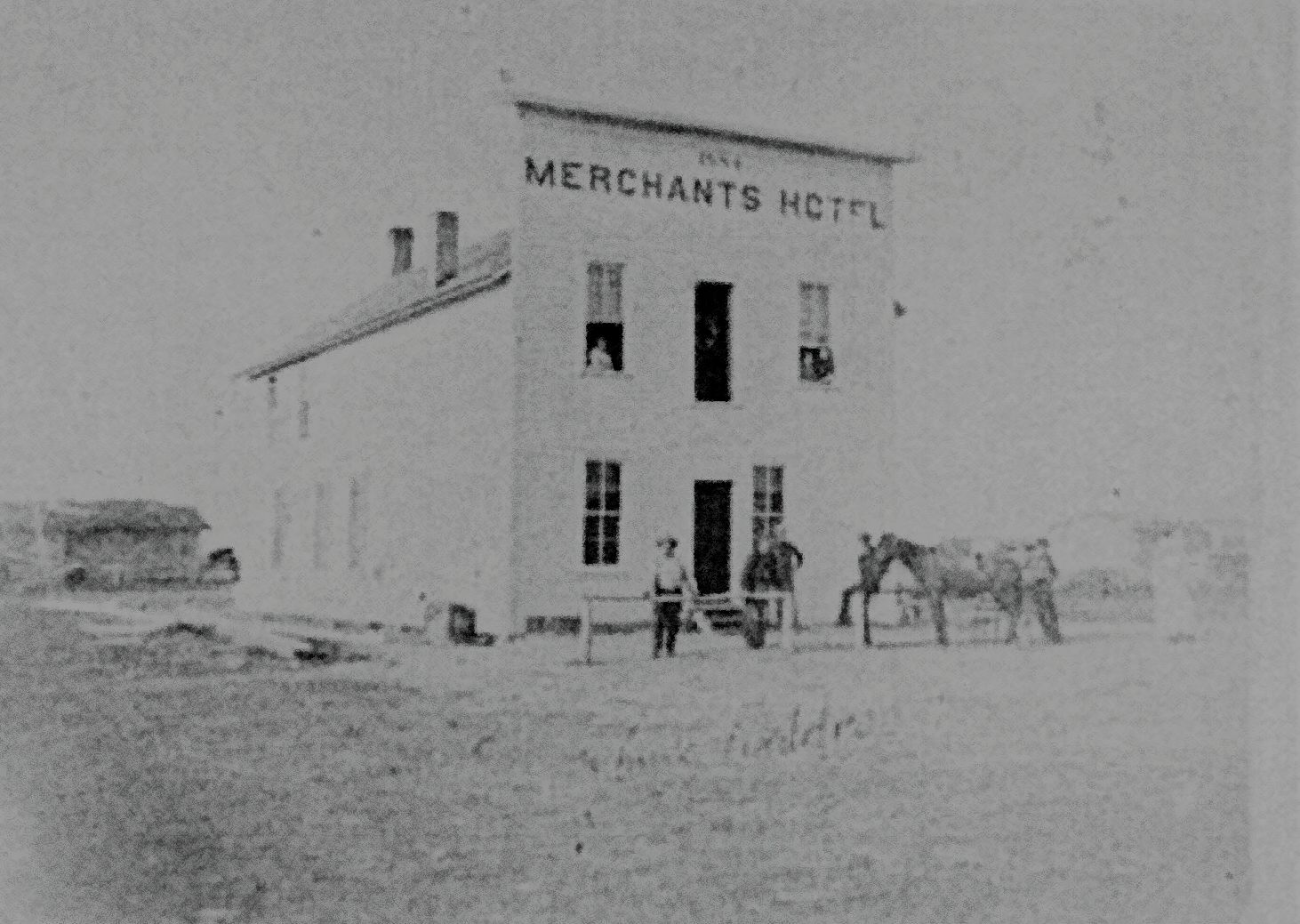 Jack Waldron is standing on the left. I believe the photo was taken by Curtis Fuller, who later was in business with S.T. Fansler in Fuller & Fansler, Photographic Studio, Ft. Yates, Dakota Territory. His wife, Rose Clark Waldron, is in the upper window and her sister Kate Clark is in the other, with the Waldron's three year old daughter, Nellie Waldron.
(Click on Picture for Larger View)