ERIK NELSON FALK

Erik was originally Isaac Nelson and took the name Erik N. Falk sometime between 1860 and 1864. Erik was born in Bergen, Norway 24 February 1847 [burial record indicates 1846] and died 2 March 1925 in Hennepin County, Minnesota. At the time of his death he was a resident at the Minnesota Soldiers Home, Minnehaha Falls, Minneapolis, Minnesota.


In the 1890 Veterans Federal Census he is living in Caledonia and is listed as Erik N. Palk.


From Norwegians in the Civil War; Vesterheim Norwegian-American Museum: "WI 27th Inf Co H. Born in Bergen Parish, Norway, 24 Feb 1847. Came to America in 1854 with his parents. Settled in Dane County, Wisconsin. Civil War: Age 18. Enlisted for three years on 4 Jan 1864 at Richmond, Walworth County, Wisconsin. Mustered 21 Jan 1864 at Madison, Wisconsin. Bounty $300, $120 still due at muster out. Recruit. Private. Joined the 27th Regiment on 20 Feb 1864; assigned to Company H the next day. On 11 Sep 1864, he was assigned to the ambulance corps. On 10 Mar 1865, he is shown as detailed as Orderly at Regimental Headquarters. Mustered out with company on 29 Aug 1865 at Brownsville, Texas. Post war: He took name "Erik N. Falk", and he enrolled at Rush Medical College in Chicago, becoming an M.D. in 1870. He eventually established a practice in Caledonia, Traill County, North Dakota. In 1885, he established the "Traill County Times" newspaper. In 1886, he became postmaster of Caledonia. Sources: (WHS Series 1200 boxes 129-13,17; 130-10, 131-5,14; red book vol 32) (Grimsrud) 'Falk, Eric'."


He started receiving his pension on 8 April 1891 in North Dakota.


He secured 160 acres in Township 148, Range 50, Section 21.


Erik is buried in Lakewood Cemetery, Minneapolis, Minnesota. The Cemetery office confirmed his burial but that it is unmarked and this was also confirmed later by researchers on the cemetery site.


Burial.

EDWIN FITHIAN





In 1890 Edwin lived in Blanchard.


From the Army-Navy-Air Force Register and Defense Times, Volume 44, September 12, 1906: "Rear Admiral Edwin Fithian, U. S. Navy, retired, former chief engineer of the Navy, died at his home in Bridgeton, N. J., on August 28. He had been ill for some time,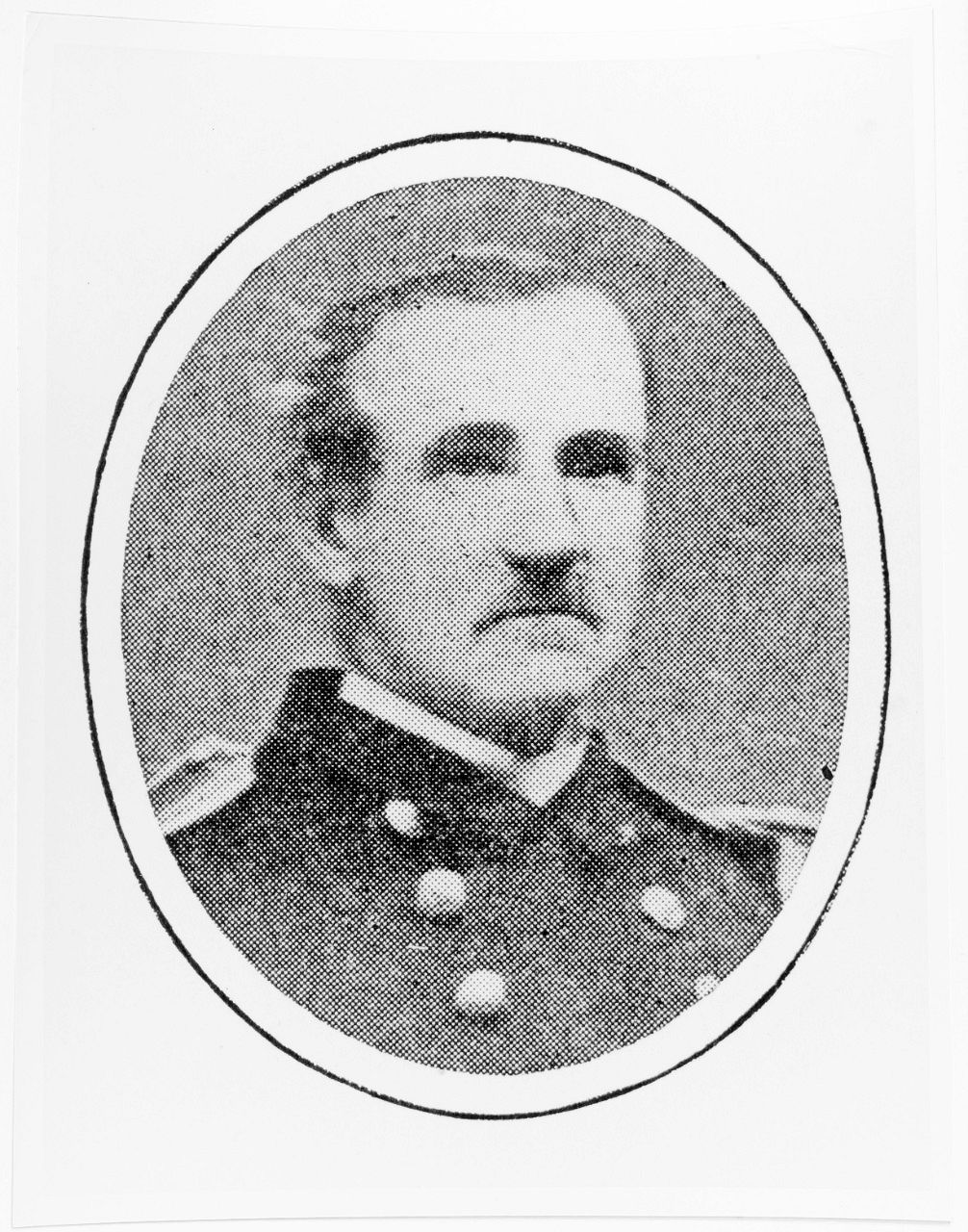 but his death was unexpected. Rear Admiral Fithian was one of the oldest officers in the Navy. He was born December 1, 1820, on a farm in New Jersey, situated not far from Philadelphia. He received his early education in the schools of the Quaker City, and then entered the Naval Academv, Annapolis, Md., from which institution he was graduated October 31. 1848. He saw active service in the civil War on several vessels of the North Atlantic and Gulf blockading fleets and at the attacks on New Orleans and Vicksburg. After the civil War he was actively engaged on various stations and vessels, and was repeatedly promoted. He was retired from the Service December 13, 1882. Rear Admiral Fithian, during his long service of thirty-three years, saw sixteen years' active sea service. Since his retirement he had lived at his old home, Bridgeton, N. J. The funeral was held from his home on September 1."


Burial, Tombstone Picture.
---
JOHN FLITTIE

John Flittie was born in Norway and is 28 years of age. He is engaged in the real estate business at Mayville, to which point he came in 1880 from Minnesota. He resigned the Mayoralty of Mayville last year to come to the council. He graduated at the Mankato, Minn. Normal school and studied for a short time at the State University. Present Post Office address, Mayville

From the The Bismarck Weekly Tribune, Bismarck, North Dakota, January 16, 1885; Brief sketches of the Statesman Assembled at the City of Bismarck.
---
FRED O. FOLDEN


North Dakota History and People - Outlines of American History
Volume II
The E. J. Clarke Publishing Company
1917 - Chicago



Fred O. Folden, who owns and conducts a drug store at Clifford, Traill county, was born in Norway, September 11, 1864, of the marriage of Ole and Serine Folden, both also natives of that country. The father passed away there and subsequently, in 1879, the mother came to America, locating in Minnesota. Later she removed to Traill county, North Dakota, where she passed away.


Fred O. Folden is one of a family of eight children, of whom five are living. He received his education in Norway, where he remained until 1879, in which year he came to America with his mother. After living for a time in Fillmore county, Minnesota, where he worked as a farm hand, he decided to try his fortunes in North Dakota and located in Griggs county. He remained there for two years but in 1888 came to Traill county and two years later purchased a drug store at Clifford and has gained recognition as one of the up-to-date and reliable merchants of the town. He carries a good stock, his prices are reasonable, he has gained an enviable reputation for fair dealing and as the years have passed his patronage has shown a steady growth. He also owns stock in the Farmers Elevator and in the Traill County Telephone Company, both prosperous local enterprises.


In 1904 occurred the marriage of Mr. Folden and Miss Ingeborg Jacobson and they have two sons, Oscar E. and Ernest 0. Mr. Folden is a republican in his political belief and for nine years served as clerk of the school board. In 1896, under McKinlcy's administration, he was appointed postmaster of Clifford and was continued in that office until 1915, making an unusual record not only as to the length of his service but also as regards the ability with which he discharged his duties. He holds membership in the Modern Woodmen of America and he and his family attend the Lutheran church. He is entitled to the credit which is given to a self-made man, for he came to this country a poor boy and through his own efforts has gained a competence and has also won a high place in the esteem of his fellow citizens.

Burial, Tombstone Picture