AURDAL LUTHERAN CHURCH CEMETERY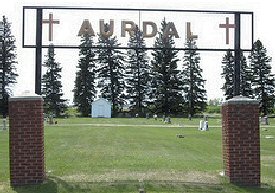 View in a Larger Map

Red River Valley Genealogical Society
Index Of Tombstone Transcriptions
Click Here To Request Lookup For This Cemetery.

Transcriptions At Findagrave.com
There are too many names at Aurdal Cemetery findagrave.com
to try and keep up-to-date on our search utility. Click on the findagrave.com
link above to get you to the page.