CALEDONIA CEMETERY
(Also Known As East Caledonia Cemetery,
or Caledonia Lutheran)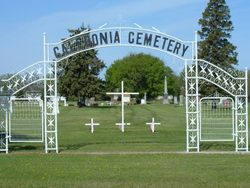 View in Larger Map.



Red River Valley Genealogical Society
Index Of Tombstone Transcriptions
Click Here To Request Lookup For This Cemetery.

Transcriptions At Findagrave.com
There are over 250 tombstone transcriptions (some have photos) for
this cemetery at findagrave.com. Those surnames are too numerous to
record here so our site search is not picking them up.