Located in Hillsboro
North of Hillsboro, 1st Street NE.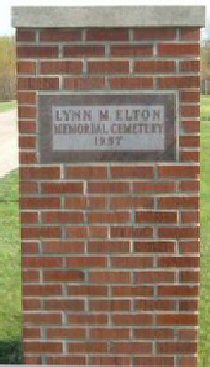 View Map

Land was acquired through quit-claim deeds from the heirs of Ole Johnson and Peter Rudrud, and later a piece of land, 7.35 acres, directly east of Riverside Cemetery Addition and west of the railroad tracks, was deeded to the city by Arne Elton. As an appreciation for this gift the city named the new addition Lynn Elton Memorial Cemetery. During the summer of 1959 a new archway with a suitable plaque was built on the north side of the area.

Red River Valley Genealogical Society
Index Of Tombstone Transcriptions
Click Here To Request Lookup For This Cemetery.

Transcriptions At FindAGrave.com
There are over 120 tombstone transcriptions (some have photos) for
Riverside Cemetery at findagrave.com. Those surnames
are too numerous to record here so our site search is not picking them up.

Cemetery notes above are from the Hillsboro, North Dakota, The First Hundred Years, 1881-1981. Research helps can be requested at this page.