---
Cumings - The Great Northern Railroad founded this townsite in the southeast quarter of section 30-147-50, Ervin Township and named it for Henry Cumings, a Great Northern Railroad employee in the area. The post office was established January 26, 1881 with William Comfort as Postmaster who was a landowner in Section 28, Township 147, Range 50. No real boom occurred, and the population stabilized at about 100. Because the name was often misspelled, the name was changed to CUMMINGS on March 15, 1922.



A 1963/64 Red River Valley History
which includes Cummings history and biographies.
---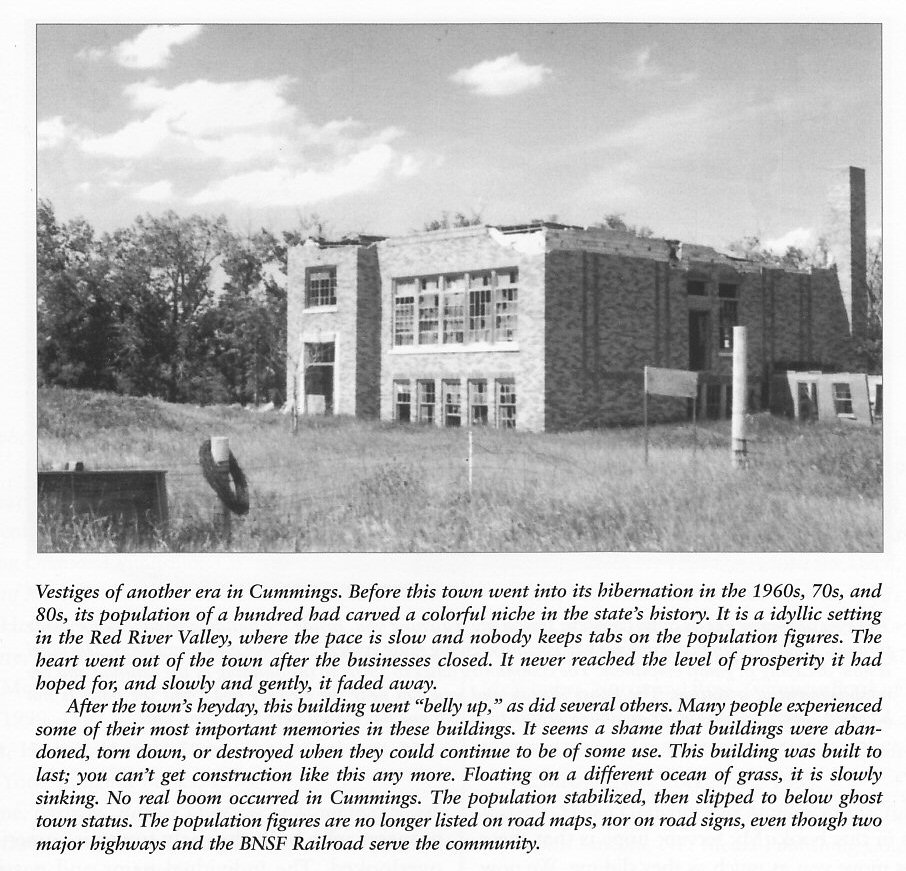 The above picture is from
"Silent Towns on the Prairie"
By Ken C. Brovald
1999
[ Click for Larger View ]
---
Ghosts of North Dakota has an interesting pictorial article on the historic
bridge over the Red River on Highway 17 from Cummings to Neilsville, Minnesota.
---
Cummings contemporary photos in Pictures of Small Towns in North Dakota
---
Please contact the County Coordinator if you have interesting additional items on the history of Cummings.