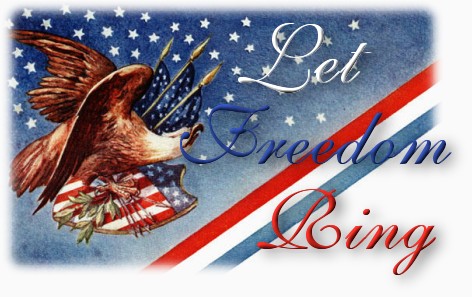 By a survivor of Andersonville
July 20 1904 Morris Chronicle
Permit me to tell you a story. It is one I am not ashamed to say the recollection of which has caused me to shed tears many times. It is of one of the young men you will recollect in an earlier number I spoke of, with whom we made which merged into a close friendship, named Allen. The poor fellow had come to the barracks some time earlier than our own men for the shelter it afforded, having no blanket or other protection. He had become weak and feeble too from starvation and exposure. He had a berth a little ways from where our friends were located, and shared in the daily care with the others.
One morning, I think it was in the middle or the last of September, in the course of our daily visit, Card asked me if I had seen Allen that morning and I told him I had not. He said he is dying and had lost his reason. I immediately went to see him. He was lying down but recognized me as soon as I approached him, and rose to a sitting position and requested that I should bend my ear so that he might whisper to me. He said, "I went outside last night and saw my mother and sister. They are waiting for me there now. I am going out again tonight and we will fly the camp together; you will go with us too?" Do you wonder that I sat down beside him hopelessly, my throat filled almost to suffocation, preventing the possibility of speech had there been need? Does it not seem it would have been wrong to try and dispel the delusion that was so real to him? In his dream he had seen the loved mother and sister. In their company he would soon leave behind him the hunger and all the ills of the fearful place, and his true sincere friendship would include me.
As I recall and try in simple words to picture this true story after the lapse of forty years of intervening time, with all the events of thoughts dispelling characters they have contained, the tears will blur my eyes and the choking sensation come back again in my throat as I write to-day. He was so young, so pure and true and faithful. Such a son and brother. Did mother or sister ever learn of the terrible fate, did they hear of the loving remembrance; or did they wait, listening to the fair whisperings of hope until despair had banished him from their stricken hearts forever? The story is told in verse; some other time you may read the version.
I think there were no new prisoners brought to Andersonville after about the first of September, and news was very meagre with us as to what was being done in the field. Occasionally a Confederate paper blew into camp from some source, which we read eagerly, if we were fortunate enough to get possession. By some means however we heard the news that Sherman had routed the Confederate army under Hood, and was driving all before him. This for a time gave us a new source of hope; should he reach a position sufficiently near might he not detach an arm of cavalry for our liberation? Later excuses began to be made for his not doing so. One was that the rebels had threatened, should he attempt our liberation in such a manner, the guns of the fort would be immediately turned on the prison. Another I recollect was that Sherman would not encumber himself with so many helpless sick to feed and care for; indeed it would have crippled him greatly undoubtedly.
He chose the wiser, better course of liberating by pushing on and so terminating the war. But in all the delay there was suffering and death for many in the prison. We hear it frequently said that endurance has its limits. It is demonstrated in the increasing feebleness of our comrades in the barracks, all are daily losing strength. Alden Ripley was the first to become helpless, and about the last of September or first of October he died. It was another morning's sad scene, though less pathetic than the other, for the reason that silence rested over it, broken only by the labored breathing which fainter and fainter grew until the end. He had borne the sickness and suffering to the last, though tormented, in an uncomplaining manner, as a brave true soldier that he was. He too had been a tent companion of my own, thus from intimate acquaintance I knew him to be a noble, good man, respected by all.
This death had a dampening effect, I think on the minds of Card and Miller. They seemed to see in it their own ultimate fate. Whenever and whatever liberation came to others it would be too late for them, disease was too deeply seated, their feebleness too great to enable them to recover, though treatment and care be obtained at once.
As a last recourse we advised them to try the hospital, and a few days later they consented. With the help of an arm thrown over each of our shoulders Henry and myself assisted them down to the prison gate and there bade them a last good by. It was a sad parting, in which feelings expressed more than words. Words said maybe there is change of food, medicine, health and strength restored. Feeling said it is a last farewell, we shall never clasp the hands or look upon each others' features again. And thus it proved, for somewhere in the strange uncoffined city of nameless ones for almost two score years they have been at rest.
I have said little of James Miller. I could not speak too highly of him. He was another of our bravest, best men, honest, true and faithful, never backward in the performance of any duty. You may be sure it was sad and heavy hearts we carried back to our miserable place. Our friends were going from us one after another. Almost the heavens above us seemed as brass, with no star of hope on which to fix our gaze, to keep alive the waning courage so necessary in the preservation of life in Andersonville.
[CONTINUED NEXT WEEK]