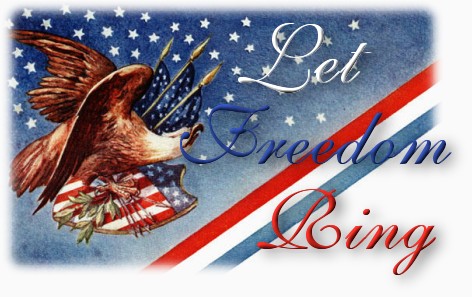 By a survivor of Andersonville
September 7 1904 Morris Chronicle
LEAVING JACKSONVILLE FOR HOME
It was the 28th day of April we reached Jacksonville, where we remained ten days perhaps, until new clothing could be shipped to us from the Government store at Hiltonhead and transport be obtained for our shipment north. When suits did arrive and had been distributed, a grand bonfire was kindled and the old prison relics were cremated to the last rag.
The first news we had heard on reaching Jacksonville was that of the assassination of our honored President and the surrender of Lee. Could greater heights or depths of feeling been touched affecting our whole company? The surrender of Lee spoke to us of the triumphant issue of the war, the death knell of human slavery, the preservation of an undivided union. The assassination, the cruel and untimely end of a man whose unfaltering courage and unswerving purpose and perseverance had done most to accomplish it. But I must not linger.
Conveyance at length arriving we were put on board a transport and our voyage homeward commenced. We passed slowly down the river toward the Atlantic with plenty of opportunity to witness all that the bordering shores had to present, a flat, low-lying country it seemed; enormous swamps constituting the principal feature. Still we saw verdant fields with fine southern homes, now and then, surrounded with groves or orange and here and there with the palmetto palm adorning the landscape. After some twenty or thirty miles I should judge of river scenery and then we opened out into the blue Atlantic. The prow of our faithful ship was set to northward and the journey home had commenced in earnest. Soon now the terrible sea sickness attacked us; woebegone looks were followed by drunkenness of motion, an awful nausea; retchings and moanings were on every hand. I lay prone on my back on the deck scarcely able to lift my dizzy head and not daring to do so if I could, by finally after a day or two the sickness departed and I began to look about me. It was my first and only sea voyage and the novelty and curiosity afforded me much entertainment and interest most of the time. Away on our left could be dimly seen and low line of dark blue which the sailors told us was the Carolina coast, but to the right eastward stretched the endless waters of the ocean, always unbroken except occasionally by passing ships. We were stopped on two or three occasions by patrolling Government war vessels to give an account of our business, destination, etc., this was done by sending a cannon shot skipping over the water in front of us. Then our engines would immediately cease to throb, the screws stop their revolutions and the ship rest upon the water until investigations were satisfied. Every one who looks upon the ocean for the first time must be impressed with a kind of awe at contemplation of its might vastness. It seemed almost like Eternity itself as I would stand for hours by the deck rail and gave upon it. The fathomless blue above, two thousand miles of restless, briney waters stretching around, what wonder the great steamer seemed but an atom though one of humanity's mightiest works, a bubble in the hand that had the power to carry and uphold or swallow up eternally, as but a pebble cast upon the surface.
We made a short stop at Hilton Head for some reason, then continued our voyage to Annapolis, Maryland. There a stay of a week or more was made and we were paid for the rations we had not received from the government. I think I received about $70.00. Here I parted company with Edward VanConover, my Pennsylvania comrade, for the last time, and have never since met or heard from him, although I wrote to him shortly after my arrival home. At the time we parted company he was in very poor health. It is possible he may have died there, for I cannot help believing he would have answered my letter had he been living and received it. His home was in Erie county, Pa.
I cannot give the exact date of our departure from Annapolis. It must I think have been about June fist, by transport for New York. It was about three days journey and made without any unusual incident. This time I did not experience sea sickness in the least. Through the day I roamed about the ship almost at will and at night slept on deck near the boiler house where the heat from within counter-balanced the chill from without, and so preserved comparative comfort. At any hour I would hear the stokers' shovels as they steadily supplied the monstrous furnaces whose throbbing engines caused this great steamer to quiver and vibrate like a living monster as she plowed through the briney waters toward the north star bearing me home.
As we drew near the narrows we ran into dense fog; one could see but a little distance; the speed of the vessel was slackened, lookouts were stationed and the ship's bell rang steadily. Previously a pilot had bee taken on board, who now had charge of the ship. I conclude we were right in the midst of the highway of navigation, perhaps approaching the narrows, by the prevention that was adopted to avoid possible collision. Occasionally an answering bell would approach out of the fog and a glimpse of a ghostly ship would appear for a minute to be swallowed up again almost immediately by the fog. We finally emerged from it however before entering the harbor, which was safely accomplished at last. Some delay was made in our landing. A partial coming home to me was now accomplished when once more my feet pressed the soil of my native State. We were quartered at police headquarters located I think at the corner of Mercer and Mulberry streets, where we waited as patiently as might be for our discharge from the government service, which we heard we were to receive. Edward Hammond, James Lewis, Amos Atwell and myself were the remnant from Morris of our company to obtain their freedom from southern prison. Henry Bishop and Edward Hargrave having received theirs earlier.