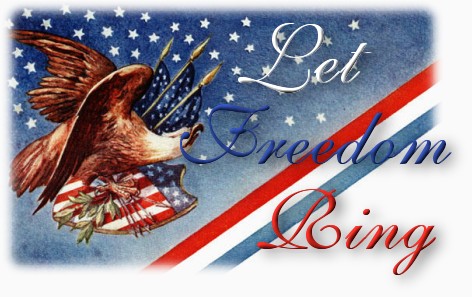 Source: Assembled from family records, obituaries, pension records, and regimental histories
by Barbara R. Lucas, great great granddaughter of Andrew and Altana Davidson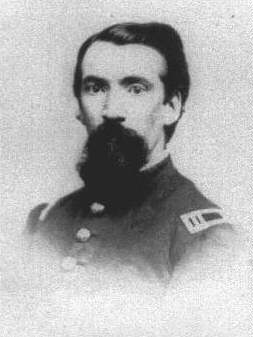 Photo taken in September 1865 at the time he was promoted to Capt.
Andrew Davidson was born in Morebattle, Roxburghshire, Scotland in February 1840 and came to America with his family when he was six years old. His father, James established a farm in Otsego County, New York. At the outbreak of war Andrew was teaching school during the winter months and doing farm work in the summer.
Andrew, described in army records as five feet ten and one half inches tall, with gray eyes, brown hair, and sandy complexion, enlisted at Middlefield, NY on August 11,1862 . On August 23rd at Mohawk, NY he was mustered in as a sergeant in Co. E., 121 st NY Volunteer Infantry. The regiment, made up of men from Otsego and Herkimer Counties, was formed in response to an urgent call for new regiments to defend Washington. The men trained for one week at what was known as Fort Schuyler in Mohawk before being sent to Albany and then on to the nation's capital. In the early weeks of service many men suffered from exhaustion on long, dusty marches. Their first commander, Col. Franchot resigned and was replaced by a young West Point graduate, Col. Emory Upton. On October 3rd the 121 st and other regiments of the VI Corps passed in review before President Lincoln. Col. Upton so stressed training and discipline that other commanders soon began to refer to the 121st as "Upton's Regulars". In the course of the war the 121 st suffered many casualties but captured seven enemy colors. AmOng their many prisoners was Gen. G.W. Custis Lee, eldest son of Gen. Robert E. Lee.
On May 3,1863 at Salem Church, Va. the regiment took heavy losses in its first major battle. Andrew, then a first sergeant, was wounded by minnie ball in both legs just above the knee. He was taken to a hospital tent at Fredericksburg, then transferred on May 8th to Douglas Hospital in Washington.
During the time that Andrew was hospitalized, his regiment marched to Gettysburg to strengthen the Union position there. A monument to the 121 st, listing its twenty five battles now stands on the northern slope of Little Round Top.
On August 22nd Andrew rejoined his regiment at Warrenton, Va. and was promoted by Col. Upton to the rank of sergeant major and assigned to the noncommissioned staff. He had a brush with danger in February at Hatcher's Run when a shell fragment struck him in the chest, knocking him to the ground, ripping his coat, and causing a minor injury to his hand.
With the formation of black regiments in the Union army, Andrew was offered the opportunity to take an examination to become an officer in one of the new units. On March 6,1864, he was commissioned a first lieutenant in the 30th USCT and was made adjutant to newly promoted Col. Delevan Bates, with whom he had served in the 121 st. It was a fateful assignment because of the role that regiment would later play at what came to be called the Crater. Unknown to the enemy, one of the Pennsylvania regiments, many of whose men had been coal miners, had dug extensive tunnels under Confederate positions at Petersburg and filled them with explosives. The 30th was one of the regiments assigned to advance following the blowing up of the tunnels and had been well trained for their role. Surprise and speed were essential for the success of plan. However, last minute changes from above sent untrained troops in first. They became confused and bogged down in the debris, giving the southern troops time to regroup and shoot down at them. The 30th was then ordered forward. Skirting the crater, some of the troops were able to enter the enemy works and capture a regimental flag before being repulsed. Col. Bates suffered a bullet wound to the face. Other officers and many of the men were killed. For their actions that day, both Andrew and Col. Bates were awarded the Medal of Honor. A War Department publication said of Andrew, "One of the first to enter the enemy's works, where after his colonel, major, and one-third of the company officers had fallen, he gallantly assisted in rallying and saving the remnant of the command." Andrew was promoted to captain in September 1865 and was assigned to the staff of Bvt. Maj. Gen. Charles J. Paine. He was mustered out at Roanoke Island, NC on December 10, 1865.
Following the war he and his fiancee, Altana Barnum were married and became the parents of two daughters and one son. Andrew established a general store, first in partnership and then on his own, and later became owner/publisher of a weekly Cooperstown newspaper, The Otsego Republican. He served a term in the New York State Senate and at the time of his death in November of 1902 was Commandant of the New York State Soldiers' and Sailors' Home at Bath.
The bodies of Andrew and Altana lie in Lakewood Cemetery in Cooperstown. Beside Andrew's stone is a small metal marker with the inscription "Veteran, 61-65" and an American flag, one of many in that cemetery and cemeteries throughout New York.
Assembled from family records, obituaries, pension records, and regimental histories by Barbara R. Lucas, great great granddaughter of Andrew and Altana Davidson.
Return to Otsego Co. Page