Hops was one of the important agricultural
crops of Otsego County for nearly 100 years.
The production of hops provided income for
farmers and residents nearby who would
pick hops at harvest time. The photo below
was taken about 1905 at the Mitchell Farm
near Schuyler Lake in the town of Exeter.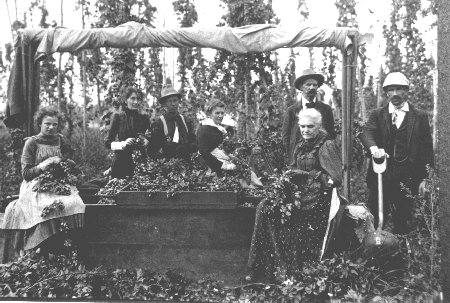 Left to right: Harriett Elizabeth Allen, Marion Coleman, Willard Davenport,
Jennie Matteson White, Duane D. White, Mrs. Henderson, Arthur Straight
Otsego County Home Page