queries & surnames...

Genealogy Queries and Family Surname Project

---

Ansel M. Dunn

Query posted April 14, 2004

Ansel Melton Dunn was born in Carroll County, MS, on January 13, 1871. Ansel's parents were Jeff D. Dunn and Elizabeth Littleton Dunn, who married in Carroll County in 1869. Both Ansel's parents died in Commerce, Texas, Jeff in 1894, and Elizabeth in 1903. Ansel had 7 siblings (2 brothers and 5 sisters). The brothers were: Anderson and Elmore. The sisters were: Ida, Vade, Meddie, Wenda, and Orva. Ansel had two wives. The first was Rosa Houston, who he married in 1891 in Crawford, AK, and they had two girls: Willie Mae (b. 1892) and Allie Melton (b. 1894). Ansel's second wife was Martha Hill Figley, who he married in Alma, AK, in 1901. This marriage resulted in six children (4 boys and two girls). The girls were: Jessie Rue (b. 1902) and Frona Faye (b. 1906). The brothers were: Thomas Ray (b. 1904), Roy Charles (b. 1909), Ronald Cloyd (b. 1911), and Earl Reeves (b. 1913). Any information or links to Jeff D. Dunn and/or Elizabeth Little Dunn would be appreciated.

Submitted by Rod Phillips Sr.



Carroll County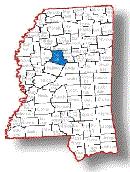 Coordinator:
I am John Hansen, volunteer County Coordinator for Carroll County, Mississippi. I have family lines from here and hence my interest in establishing as much information as possible on early Carroll County History.

Web Site:
The Carroll County, Mississippi Genealogical and Historical Web Site was brought online in 1998, and is sponsored by the MSGenWeb Project, a part of the USGenWeb Project.

This website has been developed to provide research and family history resources for Carroll County, Mississippi ancestry.

New resources are added as made available, so check back often for new content.