Church and Cemeteries...

Church's and Cemeteries of Carroll County, Mississippi

---

Browns Chapel Cemetery




Lott, Essix
05-24-1887
04-29-1954

Lott, Rube
11-06-1919
06-03-1999

Lott, Claudine
01-01-1953
02-01-1985

Lott, Marcus Centrone
07-27-1977
02-14-1994

Lott, Willie C.
04-25-1909
08-27-1978

Lott, Minnie C.
09-15-1889
09-15-1965

Lott, Louie
09-02-1912
05-08-1970

Lott, Stannie
05-16-1916
03-29-1971
Miss. PFC. 77 AAA Gun, BN CAC, WWII

McBude, Wilton
07-24-1949
10-06-1976

Williams, Callie
03-25-1883
05-05-1969

Williams, Charles Edward
04-05-1928
08-02-1981




Carroll County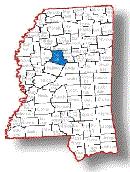 Coordinator:
I am John Hansen, volunteer County Coordinator for Carroll County, Mississippi. I have family lines from here and hence my interest in establishing as much information as possible on early Carroll County History.

Web Site:
The Carroll County, Mississippi Genealogical and Historical Web Site was brought online in 1998, and is sponsored by the MSGenWeb Project, a part of the USGenWeb Project.

This website has been developed to provide research and family history resources for Carroll County, Mississippi ancestry.

New resources are added as made available, so check back often for new content.