NORTH DAKOTA
Another USGenWeb / NDGenWeb Genealogy Project
DALE METHODIST CHURCH
Click on Picture for Larger View
These photos are from old negatives by Alfred Becker. I scanned them from the negatives. The cars seem to date to the late 1920's. He took a lot of photos and developed them himself and I think he used to be known as Star Photos.
The above pictures and information provided by Ronald Becker.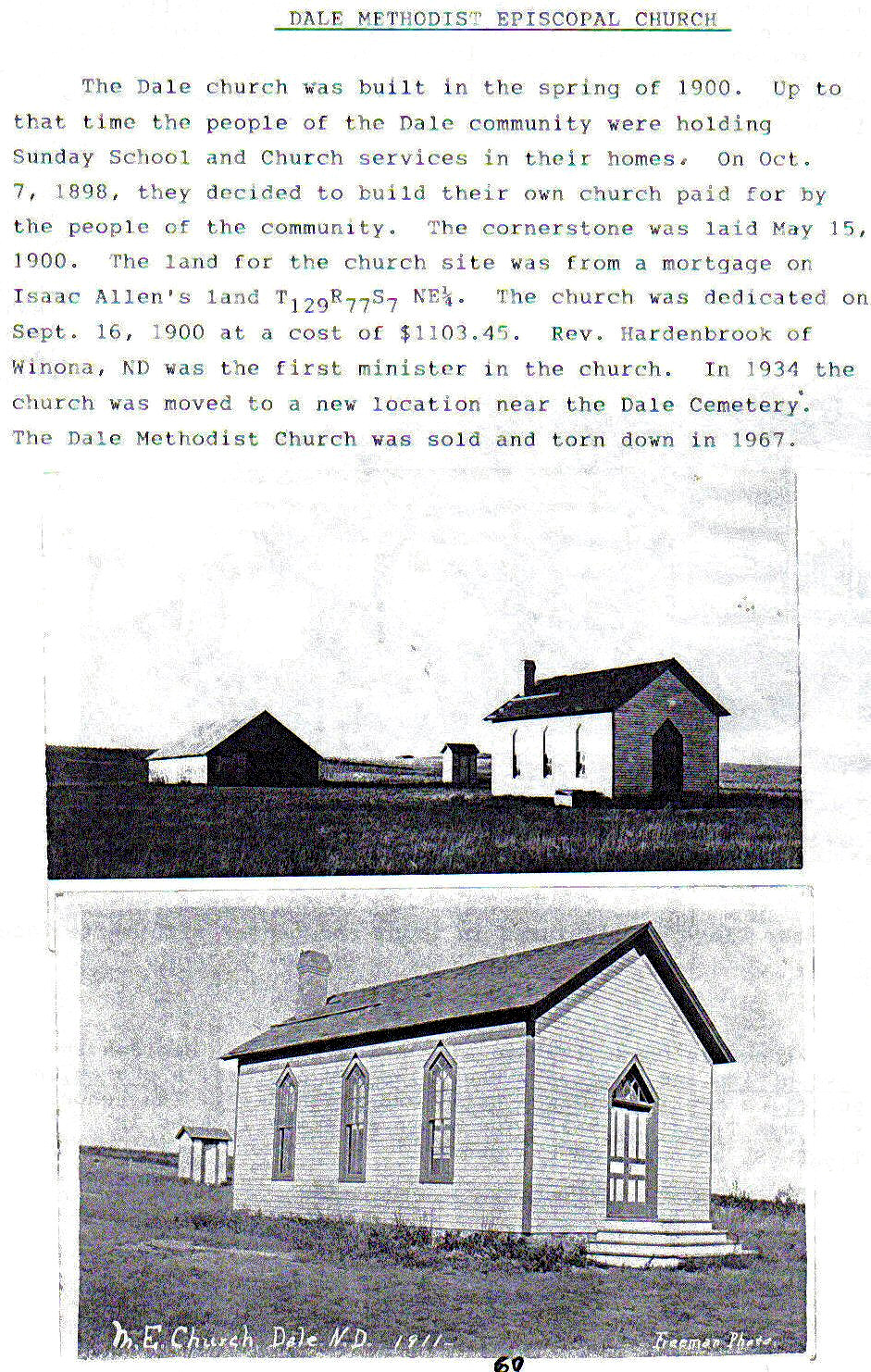 (Surnames: Allen, Freeman, Hardenbrook)

The above picture and information provided by Steven Becker.