This was a rural community in NW 1/4 Sec. 7-129-77, eight miles west of Westfield, and five miles north of the SD border. The post office was established June 13, 1891 with Joseph Clark (1851 - 1930), a native of England, as pm, and named to note its location in a valley. The post office moved several times within this township, closing November 30, 1923 with mail to Pollock, SD. Over the years, DALE included a church, store, school, Grange Hall, and a stage depot. The original post office building was a log house with a dirt roof.
Contributed by Mike Peterson and the Hazelton Historical Society.


Joseph Clark Family, Cabin, and Barn
Dale Church
Dale School
Dale Grange Hall - (Surname: Paul) - Information and Picture provided by Steven Becker
Dale Postmasters


(Surnames: Andrus, Becker, Clark, Loutzenheiser)
The above article was provided in August 2003 by Michael Alden Peterson. It originally was received by him, with many thanks, from Ellen C. Woods, a member of the Historical Society in Emmons County and it should be noted that the data was originally developed by Albert Becker.


Another Picture (Click on Picture for Larger View) and More Information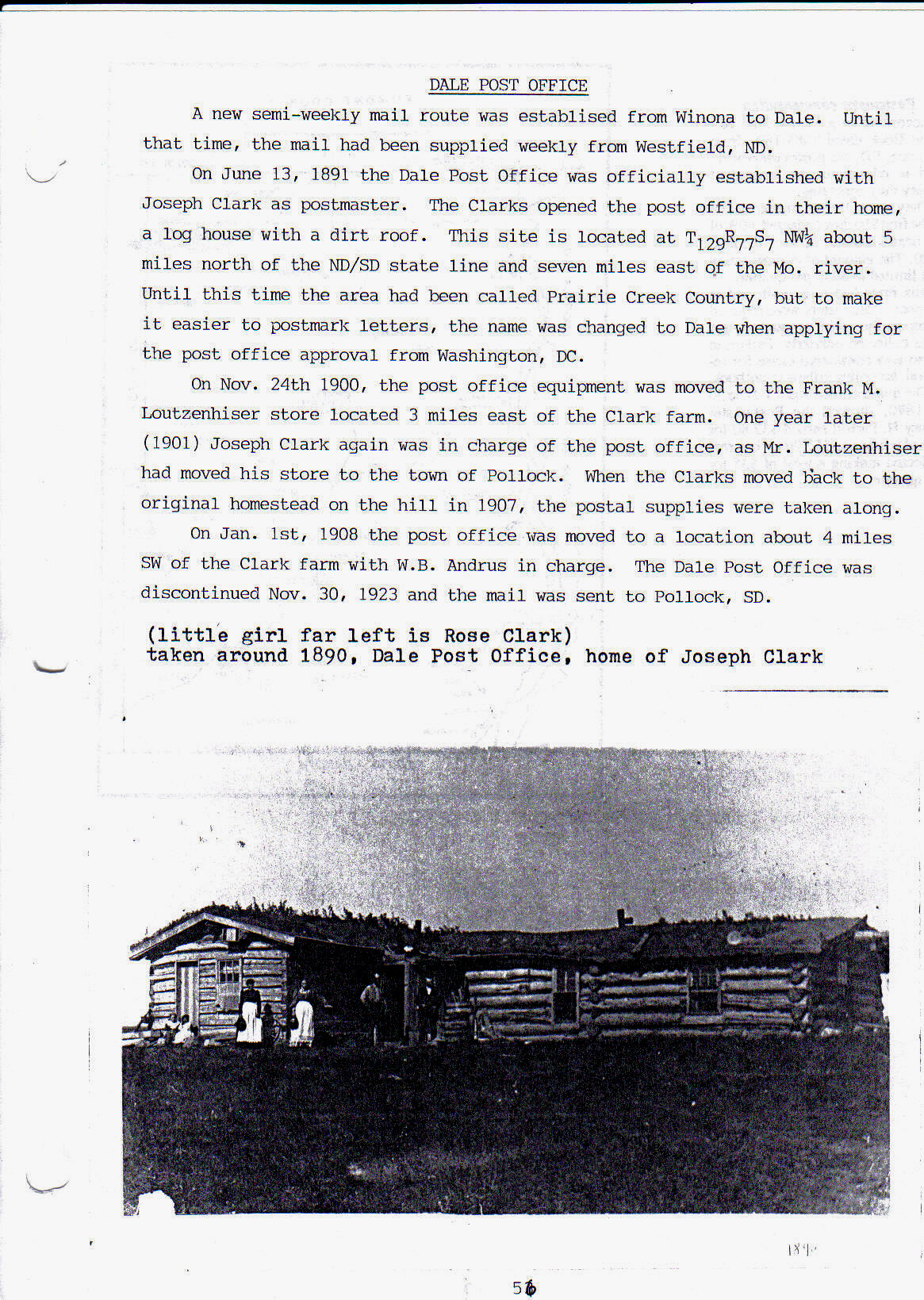 (Surnames: Andrus, Clark, Loutzenhiser)
The above was provided by Steven Becker