MYSTERY PHOTOS - WHO ARE THEY?
Page - 1 - 2 - 3 -


HELP IDENTIFY THESE PEOPLE
This page has pictures which contributors sent to us for help in identification. If you have a picture and you are fairly certain it is of Traill County people, please send it to the County Coordinator. Include with the picture as much information as possible to help in the identity. The eMail address for the County Coordinator is located on our home page .
---
The below picture (tin type), I believe shows my ggrandfather (bottom left) Knute Olai Anderson Holte. He was known as K.O. Anderson for most of his life though. He homesteaded and lived in the Wold Township just outside of Mayville in 1880. K.O's grandson still owns and farms the same property today. No one knows who these people are or when it was taken. Please email Dianne at ntrnotes@mindspring.com if you have any information, I would greatly appreciate it.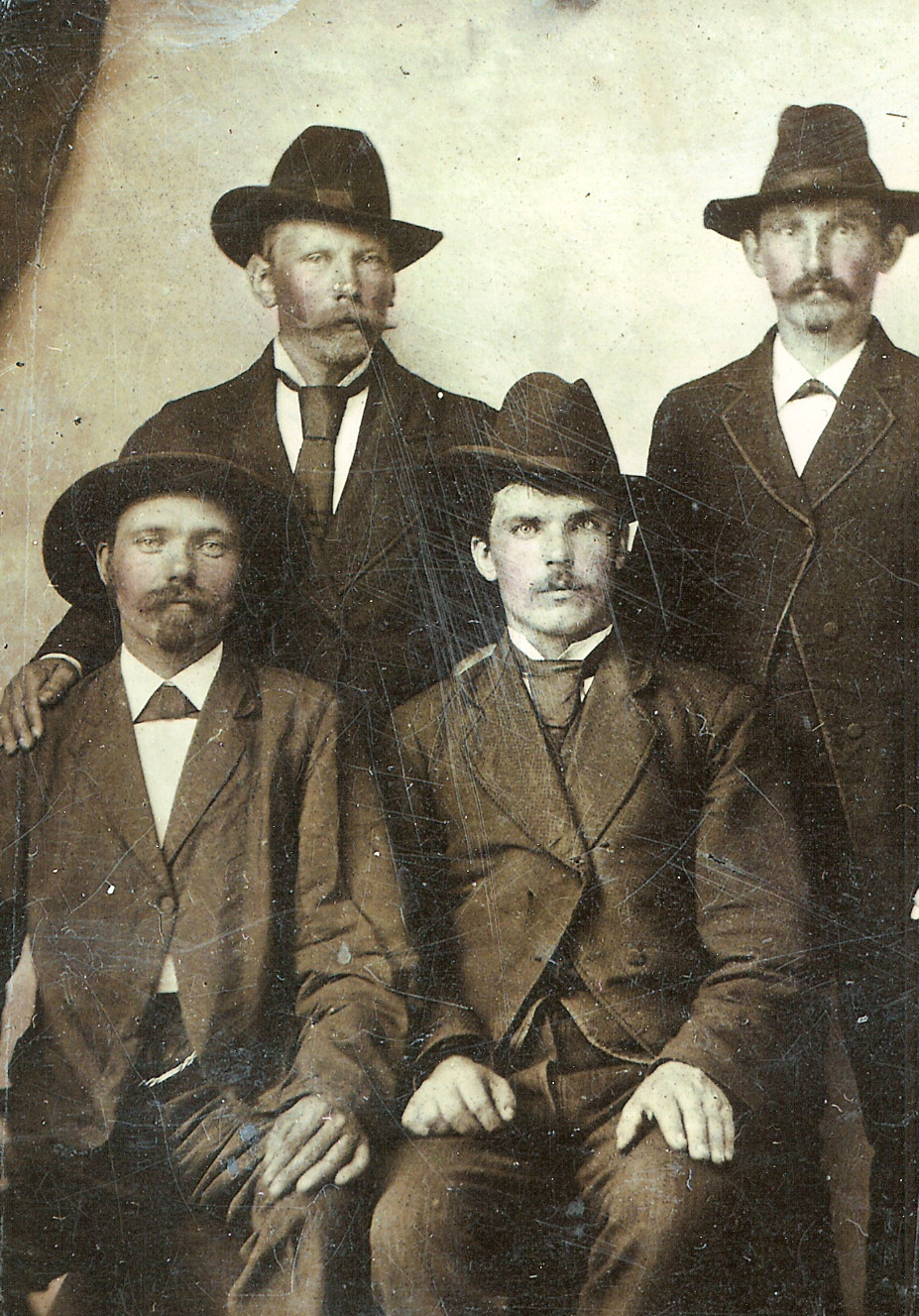 ---