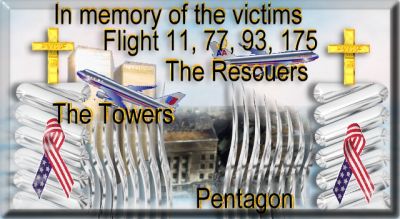 | | | |
| --- | --- | --- |
| | Welcome To The Kitsap County WaGenWeb Project | |

This is the new address for Kitsap County, we are still a part of the WAGenWeb Project, just at a new address. Please update your bookmarks.



Hi, my name is Annette Bame Peebles and I am the volunteer coordinator for Kitsap County WAGenWeb. I would like to say thank you to Cheryl Hawley for doing a great job before me.

If there are any links that you think should be here, or any broken links, please let me know at: apeebles@troupwireless.com.

Check out What's New!!

NOTICE: If you do not want to submit to the board below, please let me know and send me your information and I will set up pages for those that are not here yet. Thank you Annette.





Biographies





Births



Cemeteries


Holly Cemetery
Seabold Cemetery, Bainbridge Island

Silverdale Pioneer Cemetery

Silverdale Pioneer Cemetery Update

new!
Off Site Links
Brownsville Cemetery
~~~~~~~~~
Buena Vista Cemetery, Port Gamble
~~~~~~~~~
Burley Cemetery

submitted by

Roni M.
Burley Cemetery
~~~~~~~~~
Colby Cemetery
~~~~~~~~~
Fraola (Olalla-Fragaria) Cemetery
~~~~~~~~~
Hansville Cemetery


submitted by

Gay Wickersham Davis
~~~~~~~~~
Island Lake Lutheran Cemetery
~~~~~~~~~
Olalla Pioneer Cemetery 2001
Olalla Pioneer Cemetery 2005
~~~~~~~~~
Phinney Bay (Jackson) Indian Cemetery, Bremerton
There was an Indian cemetery on Erland's Point and the stones were removed. Read Marjorie Blichfield Lyle's history in Kitsap County,
A History (Central Kitsap, Erland's Point section.) (I think I spelled her name correctly). She talks about it. It is NOT, repeat NOT, the Jackson cemetery. They are separated by both Rocky Point and Marine Drive from the Erland's Point cemetery. So maybe a correction?????
Fredi
~~~~~~~~~
Seabeck Cemetery
Seabeck Cemetery
~~~~~~~~~
Seabold Cemetery, Bainbridge Island
~~~~~~~~~
Washington State Veterans Home Cemetery, Kitsap County, Retsil
A - L ~~~~ M - Z
Section 1 - 6 ~~~~ Section 7 - 10 ~~~~ Section 11 - 16 ~~~~ Section 17 - 19
~~~~~~~~~
Kitsap County Cemetery Project
~~~~~~~~~
The Political Graveyard




Census


Deaths new!


Family Trees



Government


Homepages


History


Libraries




Links


Lookup Volunteers



Mailing Lists



Maps


Marriages


Newspapers


Obits
Photos


Searches


Societies & Musuems


Surnames


Treaties


Yearbooks


Adjacent Counties




About the USGenWeb Project
In March and April, 1996, a group of genealogists organized the Kentucky Comprehensive Genealogy Database. The idea was to provide a single entry point for all counties in Kentucky, where collected databases would be stored. In addition, the databases would be indexed and cross-linked, so that even if an individual were found in more than one county, they could be located in the index.
At the same time, volunteers were found who were willing to coordinate the collection of databases and generally oversee the contents of the web page. The Kitsap County GenWeb Project is an extension of the KY Gen Web Project.
The coordinator for Kitsap County is Annette Bame Peebles. Email me if you would like to help with Kitsap County WAGenWeb.
The Coordinator for Washington State is Mike Sweeney. Email him if you would like to help with WAGenWeb





[an error occurred while processing this directive]You are our visitor -- thanks for stopping by!
Copyright © 1998-2008. All rights reserved.
For problems or questions regarding this web contact Annette Bame Peebles.
Last updated: Monday, 23-Nov-2009 07:45:49 EST
http://www.freeusgraphics.com/