The "Winona Belles" was the name given to the group of marriageable young women in Winona. In a day when newspapers were careful to mention young women's names in the paper, the term came to cover all the social events these Belles attended. When they were mentioned singularly, it was always with the clause "the well-respected".... Examples:


"Miss Kate Clark, well-respected resident of the Merchant's Hotel, traveled to Fort Yates to attend the dance given by the non-coms and will remain a few days visiting friends." (The Winona Times, January 10, 1888).


"Miss Eva Campbell will be teaching summer term at Williamsport." (The Winona Times, July 19, 1888).


"The well-respected Annie, Lizzie, and M.J. (Mary Josephine) Farrell are at the Teacher's Institute." (The Winona Times, June 25, 1897).


"Dance at the Edick coal mine. Ladies to bring baskets." (The Winona Times, February 28, 1891).


When the Belles weren't attending dances, teaching, going to "basket socials,," or traveling, they often had their photographs done at S.T. Fansler's Photo Gallery across the river at Ft. Yates.

The below photo is the Spicer girls, Lillie, Ella, and Margaret (Maggie) around 1893. Click on it for a larger view.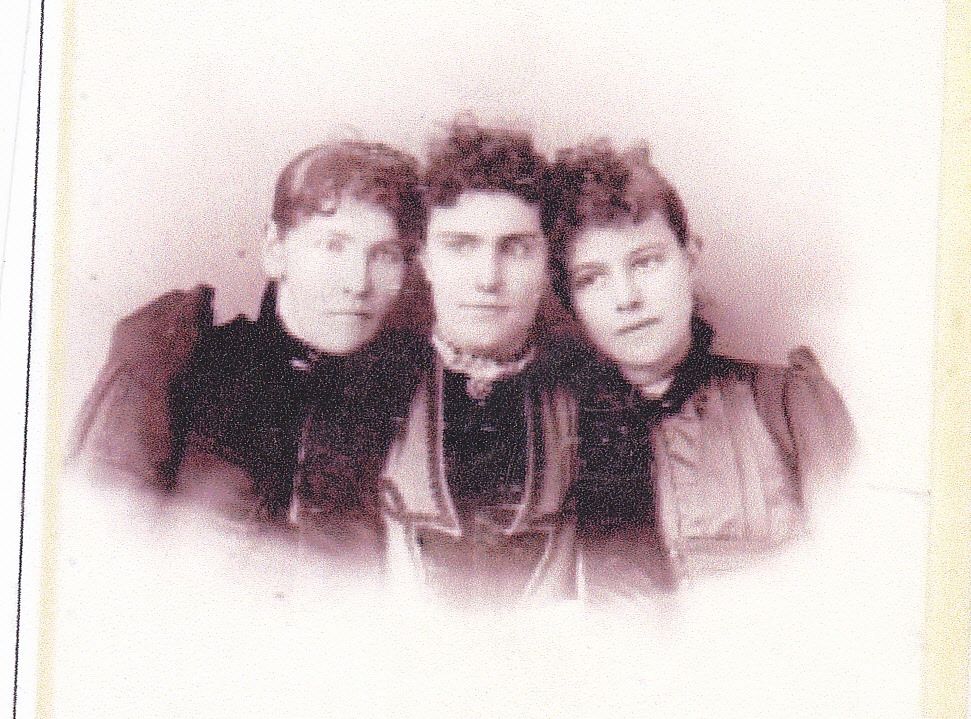 ++++++++++++++++++++++++++++++++

Winona History