---
FRANK P. SAHLI

Frank P. Sahli, the oldest son of Joseph and Magdelena Sahli, was born in Kleinliebental, Odessa, Russia, on November 20, 1899. Frank was eight months old when he came to the United States with his parents and two sisters. The family homesteaded in Onaka, South Dakota, later moving to Hague, North Dakota, where Frank attended parochial grade and public high school. After one year at St. John's Prep School at Collegeville, Minnesota, Frank moved to Perham, Minnesota. There he worked in one of the four banks in existence at the time until the so-called 'bank holiday' of the early thirties when all the banks closed. He later worked for a State agency which administered the various farm credit programs that existed in the depression years. In 1939, he became the first manager of the Perham Municipal Liquor stores, a position he held until he retired in 1962.


Frank married Clara (Hemmelgarn) in 1922, and they had four children; John (died at ten days of age), Robert, Mary (Woods), and James. In the summer of 1993, Frank and Clara moved to a nursing home in nearby Fergus Falls, where they were together until Clara's death in May, 1995. At that time, they had been married almost 73 years.


Frank was an avid golfer, a charter member of the Perham Lakeside Golf Club, and continued to play until he was almost 93 years old. Musically he enjoys playing his accordion on occasion. He was also associated with the Perham Chamber of Commerce and the area's tourist information center.
Contributed by John Sahli. For a picture of John and more information, visit the Sahli Family WebSite and the Sautter Family Website.
---

JULIUS SAUER



Julius was born 4 May 1847 in Germany. He enlisted in Company C, 46th Illinois Infantry on 16 February 1865 and mustered out on 20 January 1866 in Baton Rouge, Louisiana. He started drawing his pension on 8 August 1890 and his wife, Mary, started receiving a widow's pension on 11 May 1925. In 1910 Julius was living in Williamsport. Julius died on 15 April 1925 in Olmsted County, Minnesota and is buried in Calvary Cemetery, Rochester, Olmsted County.
Memorial, Obituary, Tombstone Photo.
---

EDWARD F. SAVAGE



North Dakota History and People - Outlines of American History
Volume II
The E. J. Clarke Publishing Company
1917 - Chicago



Edward F. Savage has been extensively engaged in farming in North Dakota, where he arrived in pioneer times and secured a homestead near Bismarck. In 1912 he retired from agricultural life, but indolence and idleness are utterly foreign to his nature and in order to be occupied he is now clerking in a drug store in Braddock. He was born in New York city, June 8, 1865, a son of William and Mary (Josephs) Savage, who were also natives of the Empire state. The father was a carpenter and cabinetmaker by trade and followed those pursuits throughout the entire period of his residence in New York or until 1889, when he removed to North Dakota, establishing his home at Braddock. There he resided with his son Edward until his death, which occurred in April, 1906, when he was eighty-two years of age. He had long survived his wife, who passed away in 1869. At the time of the Civil war he responded to the country's call for aid, and although he did not do active duty on the firing line, his service as a member of the bridge corps was of an equally important and responsible character.


During his boyhood days Edward F. Savage became a resident of Taylor county, Iowa, where he was reared and educated, there remaining until 1884, when he made his way to Bismarck, North Dakota, and entered a homestead claim. With characteristic energy he began the development and improvement of that property and eventually bought more land until he was the owner of a valuable farm of six hundred acres, which he brought to a high state of cultivation and to which he added many improvements. He continued to till the soil until 1912, when he sold that property and removed to Braddock, where, as previously stated, he accepted a clerkship in a drug store because he could not content himself to sit down and have no occupation.


On the 6th of October, 1887, Mr. Savage was united in marriage to Miss Mary Ida Roop, a daughter of Joseph M. and Julia (Meyers [sic]) Roop, the former a native of Maryland and the latter of Ashland, Ohio. The father became a farmer of the Buckeye state and there continued to engage in general agricultural pursuits until 1883, when he came to North Dakota, settling in Emmons county, where he entered a homestead and also bought railroad land, devoting his remaining days to the further development and improvement of his property. He died in 1906 and his widow is now living in Bismarck. Their daughter, Mrs. Savage, passed away in October, 1902, and in January, 1909, Mr. Savage was again married, his second union being with Mrs. Katherine [sic] McLaughlin, a daughter of Mr. and Mrs. William Maddock, who were natives of England and Scotland respectively. They early became residents of Canada, settling in Ontario. Mrs. Savage had four children by her former marriage, Gordon, Edna, John and Archlene.


Mrs. Savage was appointed postmistress of Braddock on the 19th of January, 1914, and Mr. Savage became deputy postmaster. For fourteen years he filled the office of treasurer in Logan township and his public duties have ever been discharged with a most conscientious sense of obligation. Politically he is an earnest republican and keeps well informed on the questions and issues of the day. His religious faith is that of the Episcopal church and fraternally he is connected with the Independent Order of Odd Fellows, the Knights of Pythias and the Modern Woodmen of America. Much of his life has been spent west of the Mississippi and the spirit of western enterprise and progress has been manifest throughout his entire career. In this way he has won his success and has gained a place among the representative citizens of Emmons county.

========================

Additional Information:



Edward and his second wife Catherine are buried in Braddock Cemetery. His first wife Ida Roop Savage and her father Joseph Roop are buried in the Roop Cemetery south of Braddock.


On 4 June 1890 Edward secured a 160 land patent in Section 28, Township 135, Range 75 (Roop area). The Savage family held other patents in Section 18.


In the 1900 Census, Edward and Mary are living in Logan. His father William is living with them.


In the 1910 Census, Edward and Catherine are living in Cherry Grove. Catherine's four children are living with them.


In the 1920 and 1930 Census, Edward and Catherine are living in Braddock. Living with them in 1920 is a grandson. In the 1940 Census, widowed Edward is still in Braddock. Edward's Gravesite. Catherine's Gravesite. Mary Myers Mother's Gravesite.

Contributed and Transcribed by Mike Peterson.
---
PETER SHIER
---

NATHAN SHORMAN
The Tree Man of Emmons County

Nathan L. Shorman was an enterprising resident of early Emmons County. Born in Jefferson County, Michigan, on June 23, 1854, he came to the region by at least 1884, where his daughter Hattie [March 2, 1884 - January 28, 1978] was born. He was married to Josina Bates on July 3, 1879 in Woodbridge, Michigan; they had two other children, Charles (1879) and Myrtle May (1888).


Nate ran a store in Emmonsburg, D.T. for "Groceries and Provisions." In 1891 The Emmons County Record reported that Nate Shorman of Emmonsburg was arrested by U.S. Marshall Livermore for selling liquor to Indians, and was taken to Bismarck, where he posted bail for $300. (This was a fairly common occurence for Emmons County storeowners.) There was another liquor violation in 1896, which was settled in court, and Shorman was fined $50.


The Winona Times in November 1894 invited everyone to a dance at "N.L. Shorman's place at Beaver."


Shorman also sold trees to buyers in various towns. The Winona Times reported in June 1, 1893 that: "Shorman, "the tree man" was helping to beautify the town by planting trees along the main thoroughfare, upon orders by men--all of whom deserve credit."


It may be possible that he owned the meat store in Winona, which was often referred to as "Sherman's" in historical texts, but was more likely "Shoman's." It was said that Sitting Bull was a frequent visitor.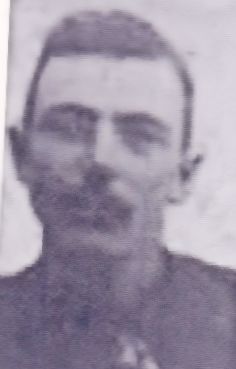 Nate Shorman was also a contractor at Ft. Yates. In 1891 The Winona Times referred to him as "foremost known as the "Tree Man, Shorman has a fine drove of steers." The Winona Times also reported in April, 1892, that N.L. Shorman took cattle from Horsehead [Note: See James Bennett Gayton bio for description of Horsehead] to a ranch on the Grand River, so he had a very active business in horse sales.


In 1896 the newspaper announced a picnic in his grove, and Bowery Dance. There would be a Totting Race for two miles; "Prize: A good horse to 1st." A Running Race for 1-3 and 1/2 miles with the prize a sound 4 year old horse to winner. A Pony Race 1/4 mile, with the winner a good 2-3 year old horse for the winner. Dance and Supper in the Hall at night."


Josina Bates, his wife, and Nate shared custody of their orphaned nephew, William Rowse, the son of Josina's late sister, Electra Jane Bates Rowse. William later went on to marry Lilly Spicer, who was murdered, along with her family, in 1897, during the Spicer murders in Winona. Throughout the trials, the defense lawyers objected to the "influence" of Nate Shorman, who was the uncle of William Rowse, citing that the defendants could not get a fair trial because he was "well-known and influential" in Emmons County.


Nate and Josina Shorman, and their children left Emmons County around 1900, moving to Whatcom County, Washington. By 1910 they had migrated to Santa Clara, California. Nate Shorman died in 1928 in Los Angeles County, CA and Josina (born April 18, 1861) lived until June 14, 1942, where she died in Los Angeles, California.

The above was written and provided by Mary E. Corcoran.
In the picture, Nate is in his 20s. Picture provided by Bob Shorman. Click on it for a larger view.

---
STEPHEN "KID" SILK FAMILY

A History of Emmons County, page 152, has a small biography of Stephen and family.

Article on Stephen and Jennie Wiwasu "Iron Crow" Silk and Marsh Families.

---

LEVI HIRAM SISCO


Levi was born on 10 June 1842 in Vermont. As a resident in Franklin, New York he enlisted in Company C, 96th New York Infantry on 17 November 1861 at Bloomingdale, New York as a Sergeant. He was promoted to Full 1st Sergeant on 1 November 1862. He transferred to Company 29, 2nd Battalion, Veteran Reserve Corps where he was discharged on 31 August 1865 at Bloomingdale, New York. He started receiving his pension on 19 June 1882 and his wife, Nora, started receiving a widows pension on 11 July 1916. Levi died at his home on 3 May 1916 in Emmons County. Burial Memorial, Tombstone Picture. There is an extensive biography on the Sisco Family in the Kintyre 75th Anniversary Book on Page 57, and a similar one in the 1976 Emmons County History, Page 150 although this one has a picture of several family members.
---
LORENZO D. SMALL

In the 1890 Veterans Federal Census he is in Williamsport.


On 6 May 1861, at age 26, he enlisted as a Private from Grand Rapids, Michigan into Company H, Michigan, 3rd Infantry Regiment. There is another Civil War record which indicates he enlisted on 10 June 1861. He was mustered out on 20 June 1864 at Detroit, Michigan. He started receiving his pension on 5 June 1876 but there is no indication of which state it was filed in.
---
FRANK D. SMITH

Frank was born in Pennsylvania in 1838. He enlisted in Company D, 2nd Wisconsin Cavalry on 15 December 1863 and was discharged on 15 November 1865 in Austin, Texas. He started receiving his pension on 9 May 1889. Frank died in Idaho on 13 November 1927. Burial, Tombstone Picture. The following is from 1976 Emmons County History, Page 151: "FRANK D. SMITH (1838-1927). (Written by Mrs. Garry O'Callaghan, Sr.). Frank D. Smith, grandfather of Sarrah Smith Clark, was born in Erie Co, New York [Note: All other records indicate Pennsylvania]. He served his country in the 2nd Wisconsin Cavalry during the Civil War. In 1890 he moved his family to a homestead in Emmons County east of the Glencoe Church. Always interested in politics, he served as a page boy at the Capitol at Bismarck for at least one session. After the death of his wife in 1912, he moved to Idaho."
---
SYLVANUS SMITH

He was born 3 July 1833 and died 14 December 1903.


Sylvanus enlisted as a Private into Company B, 3rd Missouri Regiment Cavalry. He started receiving his pension on 5 June 1896 and his widow, Caroline, started receiving a widow's pension on 23 May 1904.


It appears that Sylvanus spent his North Dakota residence in neighboring Burleigh County.


He is buried in Glencoe Cemetery.


Burial, Tombstone Picture.
---
WILLIAM F. SOUTHWICK

William was born in January 1834. On 21 August 1862 he enlisted into Company E 33rd Wisconsin from Porter, Wisconsin and was mustered out on a disability on 1 May 1863. On 2 January 1865 he enlisted as a Corporal into Company B 1st Michigan Heavy Artillary from Summerfield, Michigan and was mustered out on 20 August 1865 at New Orleans. While in Emmons County he lived in Winchester as a business owner and judge later moving to Montana and Washington. He died on 17 December 1911 in Spokane, Spokane County, Washington and is buried there.
Burial, Tombstone Photo

More Biography Information

Click To Enlarge
---

RAYMOND CHARLES STEDMAN



Peninsula Bible Church
7 May 1995



RAYMOND CHARLES STEDMAN
October 5, 1917 - October 7, 1992




Ray was born in Temvik, North Dakota where his father, Charles, worked for the railroads. The family lived for a while in Miles City, Montana, then in Tacoma, Washington and finally settled in Denver, Colorado where his father worked in a Burlington Railroad roundhouse. Ray's mother, Mabel, was asthmatic and developed a heart condition, and after the age of six Ray lived with his aunt. His father abandoned the family, and all efforts to locate him were to no avail.


Ray came to know the Lord at a Methodist revival meeting at age of ten and, living on a farm, began to preach to the cows. His dream was to one day become a surgeon, and after high school in Montana he entered a premed course at Whitworth College, Spokane, Washington. Financial difficulties forced him to drop out. After working in Montana, Chicago, Illinois, and Denver, he moved to Hawaii to work for Libby Pineapple when World War II broke out. He enlisted in the Navy there in 1943. During the Hawaii years Ray began to lead Bible studies for both civilian workers and navy personnel as well as preaching on a local radio program. It was during this season that Ray realized the Lord wanted him in full time vocational ministry.


Ray met his wife Elaine in Great Falls, Montana, and at the close of the war they were married in Honolulu on October 22, 1945. Upon their return to the mainland in 1946, Ray began a four-year course of study at Dallas Theological Seminary, graduating in l950. Ray and Elaine spent two summers during seminary with Dr. J. Vernon McGee at Lincoln Avenue Presbyterian Church in Pasadena, California doing youth ministry. This was just before Dr. McGee began his long ministry at the Church of the Open Door in Los Angeles. The Stedmans went on to spend one additional summer in Pasadena at Emmanuel Baptist Church. In the fall of 1950, after traveling for several months with Dr. H.A. Ironside, Pastor of Moody Church in Chicago, Ray accepted the call (conveyed to him by Robert W. Smith) to serve on the staff of Peninsula Bible Fellowship in Palo Alto, California. The Stedmans then moved from Great Falls, Montana to the Bay Area with their two young daughters, Sheila and Susan.


PBF had begun two years earlier as a small Bible study, prayer, and fellowship group led by a group of lay leaders from several local churches. By l950 it had grown to the point of needing pastoral staff care. Three letters arrived in the PBF mail box on the same day, written by Christian leaders in different parts of the country, with none of them having any knowledge of the other letters. All three encouraged the PBF Elders to consider a young man named Ray Stedman to fill their pastoral need. Based on the strength of those recommendations, a brief meeting with Bob Smith at DTS, and a meeting after graduation in Palo Alto with the directors of PBF resulted in Ray being offered the position without hearing him preach.


PBF was to become PBC, and Ray's leadership here was to last 40 years, culminating in his retirement as a Pastor and Elder on April 30, 1990. During those 40 years God blessed Ray and Elaine with two more daughters, Linda and Laurie, and eventually eleven grandchildren. Ray and Elaine have lived in Grants Pass, Oregon since his retirement, surrounded by their daughters, Sheila, Susan, Linda, Laurie, and their families, all of whom live in the Northwest.

The Ray C. Stedman Library

Contributed and Transcribed by Mike Peterson.
---
JOHN ARTHUR STILES

John A. Stiles was an early Emmons County resident. He was a rancher, operating the Stiles Cattle Company in Sioux County, but also was a businessman in Winona in the early 1890s. He opened The Baby Elephant, a saloon and dance hall in about 1892 on Winona's main street. He later changed the operation to The Opera House, in November, 1894, and hosted musical traveling variety acts. Johnnie Stiles was born in Ravenshoe, York, Ontario on March 18,1870, and came to the U.S. at age seventeen. He served in the U.S. Army in the 8th Cavalry, which did service at various Texas forts, which served to protect settlers. The 8th Cavalry was brought to the Dakotas during the Ghost Dance Movement, in 1890, and Stiles was stationed at Ft. Yates, across the Missouri River from Winona. In December, 1890, with his troop, Stiles was assigned to arrest Sitting Bull at his cabin on the Grand River, where Sitting Bull was killed in a firefight by the Ackita, or Indian Police. He mustered out after five years service in April 1892, a sergeant, Stiles was recorded in his military records, as having an "excellent character." In 1893, Johnnie Stiles married Anna Dahn Carles (1869), a German-born widow with a small son, Benedict. Anna died in 1910, and in 1911, Stiles married Eva Volk (1887-1964) and they had four children. Stiles later operated one of the largest cattle operations in South Dakota. The Sioux called him "Tatanka Ska" meaning, White Buffalo, an honorary term because of his fairness in dealing with Native Americans. He died March 31, 1922 at Ft. Yates, Sioux County, ND, and is buried in Aberdeen, South Dakota [Note: Riverside Memorial Cemetery].

The above was written and provided by Mary E. Corcoran.

Emmons County Land Records 1903-1906
Emmons County Land Records 1910
Emmons County Land Records 1916
Sioux County Land Records 1911-1923


---
DARWIN REED STREETER

From the U.S. National Homes for Disabled Volunteer Soldiers, 1866-1938: he was admitted in 1918 at the Central Branch, Dayton, Greene County, Ohio facility. He listed his nearest relative as daughter-in-law Mrs. F. B. Streeter in Linton [1918]. It indicates he enlisted 24 February 1865 into U. S. Navy, as a Ordinary Seaman in Balls Bluff, Arkansas, then mustered out 3 August 1865 at Mound City, Illinois. He had served on the USS EXCHANGE.


He had one request for a pension but was disapproved. He eventually received one but the date is not legible.


He is in the 1900 Census living in Winchester, Emmons County showing his birth as August 1848 in Illinois. Family includes wife Dorcas 31, children; Frank 12, Darwin 8, and Edwin 6.


He is in the 1910 Census, divorced, in Linton, Emmons County. His wife Dorcas married James Lee Smith and they and children moved to Minnesota.


Darwin was born on 17 August 1848 in Belvedere, Boone County, Illinois and died on 27 May 1918 in Dayton, Greene County, Ohio.
Burial and photos.

The above was researched by Mike Peterson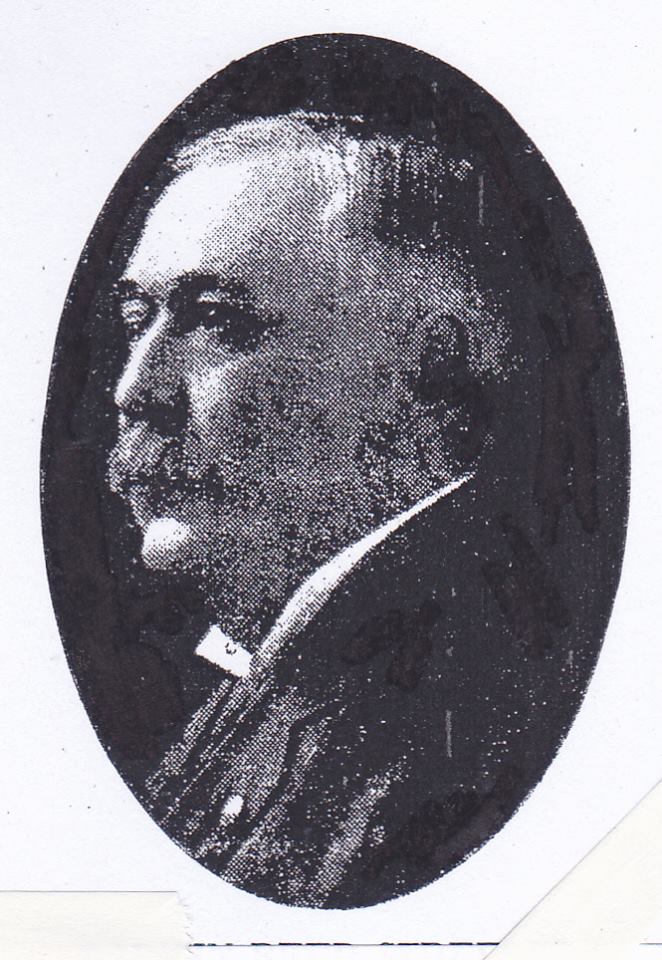 =======================



Darwin Streeter had been born in Illinois 17 August 1848 in Belvidere, in Boone County.


At age 17 he served as a seaman in the U.S. Navy. Although he served for only the last five months of the The Civil War, he lost his left eye, and was shot in both the back and abdomen. His father Ansel Streeter served in the Union Army as well, and died in 1863. His great grandfather had served in the Revolutionary War in the Massachusetts Line.


Darwin Streeter came to the Dakotas in 1884, settling in Bismarck, and then later in Emmons County, around Winchester with his first wife Mary Josephine "Josie" Nugent (born 1862 in Canada and died 1889 in Williamsport). He had two children with Josie, Frank Blaine Streeter (1888-1962) and Wilsie Josephine Streeter, who died at age one in 1890.


He married Dorcas Casselman (1869-1926) in 1890 in Emmons County, ND. They divorced in 1910. They had two sons, Darwin Reed Streeter (1891) and Edwin Casselman Streeter (1893-1926). Edwin and his mother, Dorcas, along with her other son, Clement Casselman Smith, all drowned in the Moore Haven, Florida Hurricane in 1926.


Darwin Reed Streeter, Sr. moved to Linton in 1910, then to Lynn Haven County Florida, and then the National Home for Disabled Soldiers in 1918. He died in Dayton, Greene County, Ohio in 1918. He is buried in the National Cemetery in Dayton, Ohio.

The above was researched, written and contributed, including photo, by Mary E. Corcoran




See Darwin R. Streeter and the Napkin Incident

Streeter, North Dakota

Streeter Cemetery
---
JOHN ANDREW SUVERLY

In the 1880 Census, he and family are living in Knox City, Knox County, Missouri. Family includes John 51, Harriat 51, Martha 22, Isabel 20, John 18, William 16, Sherman 13, George 11,
Nellie 8, Mercy Newcomb (Harriet's mother) 78, of which some moved to Emmons County with John and Harriet.


In 1900 Census widowed John is living with his son Sherman and his family in Gayton, Emmons County.


U.S. Civil War Soldier Records and Profiles, indicates John enlisted as a Sargeant in Company B, Missouri 3rd Cavalry Regiment.


U.S., Union Soldiers Compiled Service Records, 1861-1865, indicates he enlisted in 1864 at age 35.


The List of Pensioners on the Roll, January 1, 1883, Vols. 1-5 indicates original pension was September 1880 due to disability of abdominal vescera but U.S. Civil War Pension Index, General Index to Pension Files, 1861-1934 indicates pension started 17 July 1873.


In the 31 July 1891 Bismarck Daily Tribune it was reported John's Land Patent was received in Land Office.


Born 15 June 1828 in Lafayette, Madison County, Ohio; died 5 February 1906 Gayton, Emmons County.
Burial, Pictures.
Click on Photo for Larger View. Photo was contributed by Debbie Stein.