---
WILLIAM VOSE WADE
County Sheriff



William Vose Wade (1851 Plymouth Co, MA-May 07, 1927 Mandan, Morton, ND) was the first Sheriff of Emmons County.


Wade was a frontier scout, hunter and trapper, worked for Standing Rock Agency. He was at Fort Rice in 1872 when the Stanley Expedition left for the Yellowstone to survey for the Northern Pacific Railroad. The Sioux called him "Paha-sa-pa"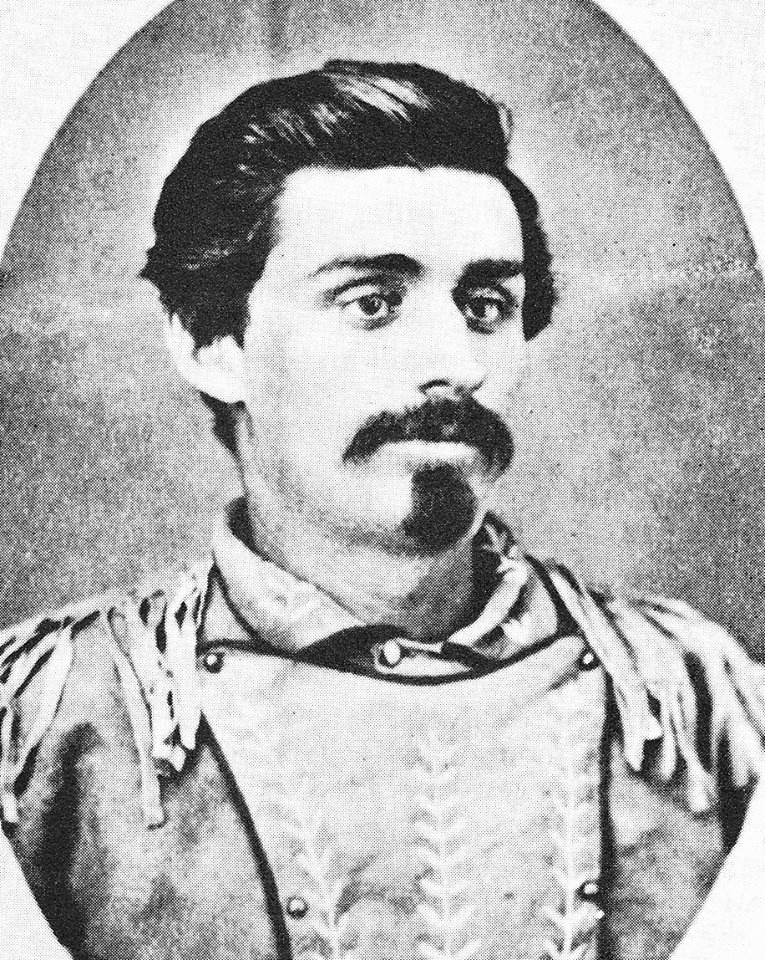 which means "Black Hills" as he once led a group of 800 Indians near the Black Hills. He was a special friend of Sitting Bull's, and when young Sioux men stole his horses, and Sitting Bull saw the Lazy Anchor brand, he always sent them back. He was there at the building of many of the forts and agencies along the Missouri River such as Fort Yates and Standing Rock Agency.


In 1878, on a cattle trip to Minnesota, he met a young school teacher Ordelia Malinda Parks. Later, he guided the Thomas Parks family out to the Dakotas. In 1884 Wade and Ordelia married.


He established the Anchor Ranch in Grant County on the Cannonball River, and raised cattle. He became a U.S. Deputy Marshall for Emmons County. In 1900 and then again in 1902 he served in the legislature from Oliver and Morton Counties. He was one of the first County Commissioners for Grant County.


Ordelia Parks Wade was a school teacher in Winona, and she spent winters there so their children, Frank Lisle Wade (1887-1955) and Mamie Laura Wade (Weeden) (1893-1975) could attend the Winona school.
Contributed by Mary Corcoran
Click picture for larger view

Wade, Grant County, North Dakota

Land Patent - Land Patent

Burial Memorial


---
PETER SHIER
County Sheriff



Peter Shier (1856-1925) was the five term Sheriff of Emmons County. He was born in Minnesota Territory to German born parents,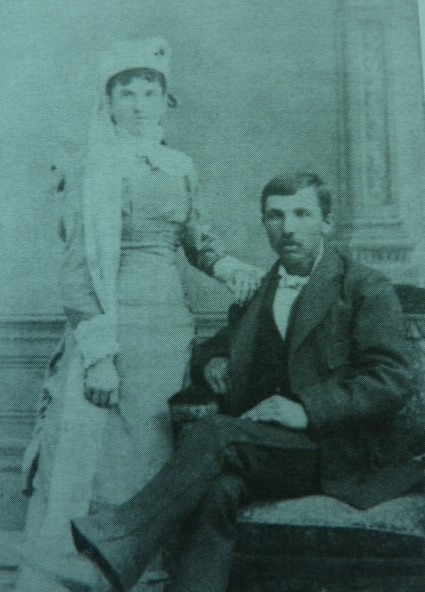 with the original name of Schuer, who immigrated from the Rhine region of Germany in 1849.


Peter Shier marred Anna Burbage (1860 Ireland-1937) in Bismarck, Dakota Territory on September 24, 1883. The Shiers owned The Dinner Ranch in Gayton, which was the stopping point for the Kupitz Stage Coach on its way to Bismarck.


Known for his honesty, generosity, and loyalty, Shier was a popular lawman, greatly respected by Emmons County residents.The Shiers had five children, Mamie (1884-1951); Lucy Ellen (1887-1966); John Peter (1890-1903); Peter Vincent (1892-1986) and Albert Joseph (1898-1961.


Peter Shier later operated a small store in Linton, ND and served as the town constable. The Shiers were known for their St. Patrick's Day parties.
Contributed by Mary Corcoran
Photo courtesy of Michael W. Huttner
Click picture for larger view

Emmons County Land Patent

Burial Memorial


---
BALZAR WALD
Strasburg Police Chief


---
SEVERENE ANDREAS "SHORTY" MIKALSON
Deputy Sheriff