---
JOHN PARKER

John was born on 18 February 1822 in Wayne County, Indiana where he lived for twenty years then moving to Henry County, Iowa. He married Lois See in Henry County on 30 March 1844. The family's location history: 1850 Baltimore, Henry County, Iowa; 1856 Nevada, Story County, Iowa; 1860 Marion, Harrison County, Missouri; 1870/1880 Des Moines, Polk County, Iowa and then in 1884 relocated to Winchester.


See his obituary, linked below, for details on his Civil War service. The Headstones Provided for Deceased Union Civil War Veterans, 1879-1903 indicates John Parker died 22 April 1897 [sic] and was buried in Beaver Valley Cemetery located at Winchester with the headstone provided by Lee Marble Works.


His obituary, linked below, does not contain all of his family. Besides his wife Lois See, born 1826 in Indiana, there was Sarah L. born 1846, Susanna born 1848, Michael S. born 1852, Ellen born 1852, Charles F. born 1854, James C. born 1863, and Surilda U. born 1868. There was another unnamed son probably born and died between census reports. All the children were born in Iowa. Lois, Charles, James, and Surilda were living at the time of John's death.


In the 1885 Dakota Territory Census the family is living in Emmons County and includes John, wife Lois, and son James C.


In the 1890 Veterans Federal Census he is in Winchester.


John died on 22 April 1896 at Williamsport.



Informative Obituary

Burial, Tombstone Picture
---
ORDELIA MELINDA PARKS

Ordelia Melinda Parks Wade (1824-1892).


Ordelia Parks taught school in Winona, DT from 1882 to 1884.


Born in Juneau County, WI, she immigrated to Emmons County with her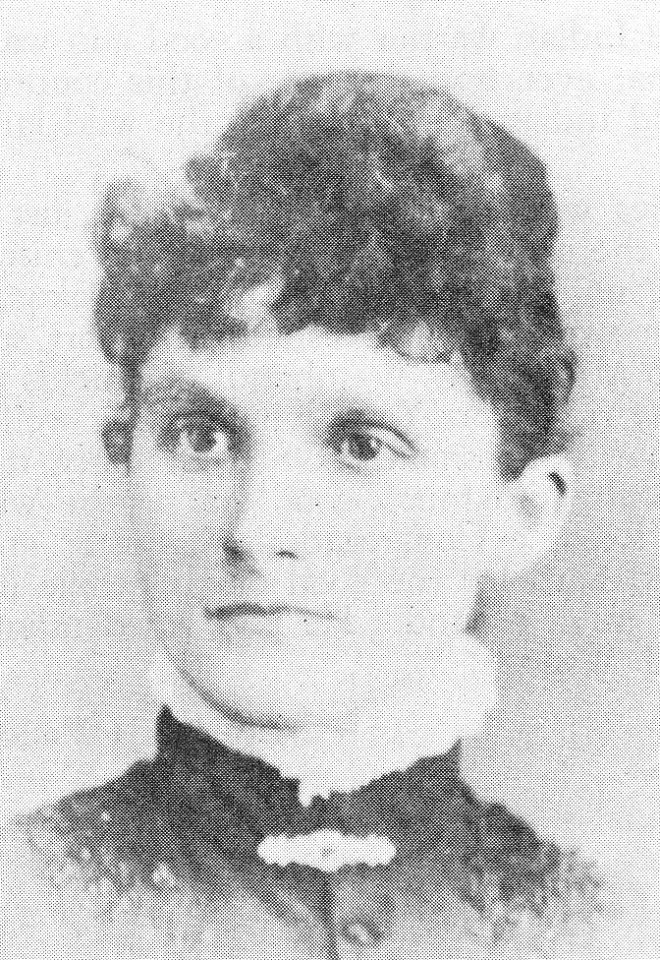 parents Thomas H. Parks (1820-1904) and Melinda A. Hinton (1824-1892) [see biography below] in 1882. Her sister was Mary Louise McCrory, married to rancher Jack McCrory, one of the first pioneers in Emmons County. She and her sister prepared butter from the McCrory's dairy operation and packed it in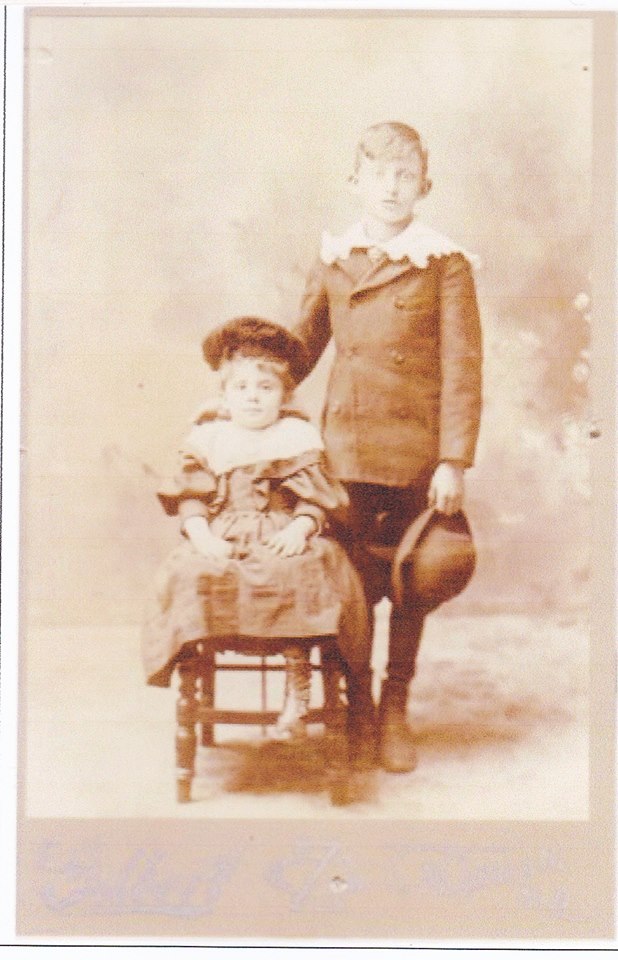 fur jerkins to go by steamboat to Medora to the Eaton brothers' dude ranch there.


Ordelia married William Vose Wade in 1884 in Bismarck, DT. After the birth of her children, Frank and Mamie, she spent winters in Winona so they could attend the Winona school.
The above was written and provided by Mary E. Corcoran.
Click on pictures for larger view.



Winona School

Burial Memorial
---
THOMAS H. PARKS

Thomas was born 18 October 1820 and died 24 April 1904.


Thomas enlisted 28 March 1864 as a Corporal in Company B, Wisconsin 38th Infantry Regiment. He was promoted to Full Sergeant, then promoted to Full 2nd Lieutenant on 29 July 1865. He started receiving a pension on 21 August 1888 in Dakota.


In the 1890 Veterans Federal Census he is in Emmons County and in the 1900 Census widowed Thomas is living in Mandan with his brother and sister.


He secured land patents in Section 18, Township 133, Range 78 (Hampton area).


History of Emmons County - 1976 has a biography and picture of Thomas on page 146.


Thomas is buried in Linton Cemetery. Burial, Portrait, Tombstone.
---
JOHN PEKELDER

Surnames found for John in records, so far, are Pickelder, Pickalder, Pekalder, Pekelder, Peckelder.


John was born May 1830 in Holland. He died in Sioux Center, Sioux County, Iowa on 27 January 1916. In the 1900 and 1910 Census, John is in Sioux County, Iowa. In the 1890 Veterans Federal Census he is in Emmons County.


John enlisted 3 September 1862 as a Private in Company C, Iowa 35th Infantry Regiment and mustered out on 2 February 1863 at Mound City, Illinois. He started receiving a pension on 5 April 1890 in North Dakota. From the ancestry.com tree; "John (Jan) Pekelder was drafted into the Civil War in 1862. He joined the 35th Iowa Regiment. He was in the was until the end in 1865. He fought in 18 battles, including Vicksburg, Pleasant Hill, and Nashville. He was never wounded in any of those battles. Only 150 of the 987 men in the regiment survived. In three years they traveled over 10,000 miles." (Submitted by Jennifer Kelly, ancestry.com, jenkelly439).


From the U.S., Appointments of U. S. Postmasters, 1832-1971, John was appointed Postmaster for Hull on 7 February 1889.
---
JAMES GARVIN PITTS

Major James Garvin Pitts: Postmaster in Winona, Emmons County. Major Pitts was born in 1841 in Mt. Hope, Orange, NY. He served in the Civil War in the NY 50th Engineers. He was an early resident of Winona, listed in the 1885 Dakota Census. He was previously Post Trader at Fort Rice, Dakota Territory, and later at Ft. Lincoln, ND. In 1877 he married Mrs. Susan Moran White in Bismarck. They had four children, Alma (1879) George (1880) Chester Arthur (1883) and Irene(1885). Susan died of Bright's disease in 1891.


Major Pitts ran the Douglas & Mead Dry Goods Store in Winona as well as the Post Office. He was special friends with Sitting Bull, who often shopped there, Pitts would speak with him in the Lakota language. Major Pitt's mother-in-law was Mother Ellen Kelly, who ran the Sunshine Cafe in Winona.


J.G. Pitts died in 1910 in Linton, ND.
The above was written and provided by Mary E. Corcoran.



The History of Emmons County - 1976 has several references to James. After the history is loaded or downloaded, search or find on his surname - Pitts.


James is buried in Linton Cemetery. Burial, Portrait, Tombstone Photo..
---
WILLIAM WALLACE PUTNAM

U.S. Civil War Soldier Records and Profiles; William W Putnam residing in Bloomer Prairie, Wisconsin drafted to Company K, Wisconsin 25th Infantry Regiment on 27 September 1864 as a Private. He mustered out on 20 May 1865.


U.S. Civil War Pension Index: General Index to Pension Files, 1861-1934, has William starting to receive pension 16 February 1880, and his widow Mary E. starts receiving his pension on 31 March 1919 while in South Dakota.


He was born 19 November 1834 in Vermont, died 8 February 1919 in North Dakota and he is buried at Dale Cemetery, Emmons County, North Dakota.


In the 1860 Census, he is in Wisconsin with his wife Mary E. and daughter Clara.


In the 1900 Census he and Mary are living with their son Clifford and his family in Glenavon, Emmons County, North Dakota.


History of Emmons County - 1976 has a biography of William on page 164.


William is buried in Dale Cemetery. Burial, Tombstone Picture