Winona had nine saloons in Territorial days, and around eight saloons in 1897. Exactly how many dance hall girls in town varied. Since saloons were illegal, they never advertised, and "the hostesses," "calico girls," "sporting women," "denizens of delight," or "soiled doves" were never mentioned—unless of course they ended up on the front page of the Winona Times or the Emmons County Record.


The Emmons County Record reported in July 1887 that Sheriff William Wade had arrested two prostitutes, Ida Hood and Kitty Smith, for fighting with Louise Walker. They were quoted as unhappy they listened to their "would-be lawyer" as they had no bond. and were languishing in jail. The paper reported that Louis Walker had a "forked tongue."


Ruby Caldwell, described as a "Winona prostitute," beat up Mary Slater, the Ree wife of black homesteader Andrew Slater, outside the saloon The White Horse. She was charged with "assault to kill", and later paid a $200 fine. No reason was ever offered for the fisticuffs.


In the winter of 1897, Lillie Zim committed suicide on the dance floor by drinking carbolic acid. She left behind a note for her husband, and enlisted man at Ft. Yates, telling him "he would not see his Lizzie again." The cowboys, in for the winter in Winona, gave her a first-class funeral, according to cowboy Ott Black in his book, The End of the Longhorn Trail. Reverend George Reed from the Congregational Mission Church was the officiate for the funeral.


Moustache Maude (Clara Belle Rose Black) was supposed to have imported women from Chicago for her saloon, but no record exists. Modern historian Edward Milligan in Dakota Twilight estimates that there were 50-100 dance hall girls in Winona in the 1890s. This number seems incredible, as the entire town did not even number 200 persons, and a review of the 1900 Census finds very few women who are living alone, or fit the profile of saloon girls.


The saloons in Winona eventually closed, with a decision by the County Commissioners to enforce prohibition in March 1898. The murder of the Spicer family in February 1897, with its tie-in of the saloons providing alcohol to the suspected murderers, was a key factor. Ft. Yates pulled out its Army troops in 1903, and the saloons lost their best customers.


There was a small graveyard outside of Winona where they buried dance hall girls and itinerant cowboys—a lonely end to sad, short lives.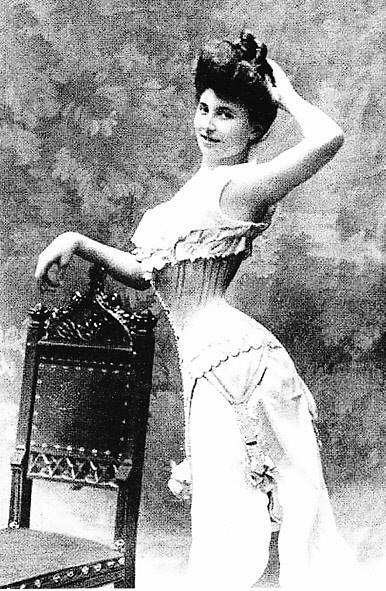 Story and picture provided by Mary Corcoran




---
Winona History