From North Dakota Place Names 58: Emmonsburg was a pioneer settlement in the southwest quarter of section 14-132-79, at the mouth of Big Beaver Creek on the east bank of the Missouri River. It was named for its county, which was named for James A. Emmons, a native of Virginia who came to Dakota in 1872 as the post trader at Camp Hancock. The post office was established October 17, 1883 with Harmidas Archambault as Postmaster, and closed November 30, 1912 with mail to Hartford. It reopened September 3, 1924 with Mrs. Sophie Ketchum as Postmaster, and closed for good November 30, 1934 with mail to Livona. A population of 28 was reported in 1890, a count of 40 was made in 1930, and the last report was a count of 25 in 1940.

The following is quoted from 1998 Douglas Eddleman's Article: Fifty Years Ago Today In Riverside County: The Hibernating Poorwill: "By October 16, 1804, Meriwether Lewis, William Clark and the "Corps Of Discovery" had reached a location on the Missouri River near the present community of Emmonsburg, North Dakota. On this particular day, as he often did, Lewis hiked a path parallel to the northern bank of the river. He glanced down to see in the trail, at his feet, a bird......" The article continues with comments on birds discovered in the area; in particular the subject of his article.


---
A History of Emmons County - 1976
The above link provides the history book. A small write-up on Emmonsburg is on Page 74.
Placing

Emmonsburg

in your browser Find option will get more references to Emmonsburg in the book.


---
Nathan Shorman - The Tree Man of Emmons County
---


The Emmonsburg Stage - House on left and machine shed on right.
The last occupants were the Walthers until it burned down in early 1930's.
The Walthers Biography is on Page 163 of A History of Emmons County - 1976
Johanna (Hannah) Breckel and Jacob are buried in Linton Cemetery.


---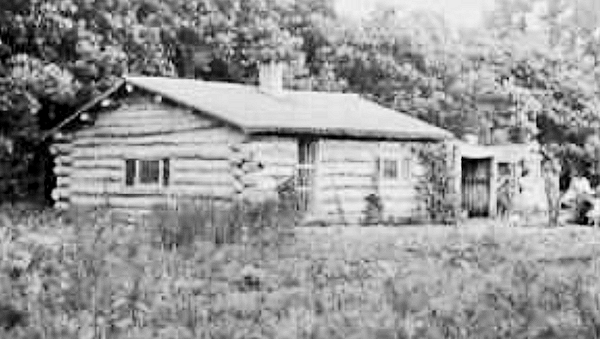 Carl Woods log cabin - 1936
Ellen Coordes and Carl Woods are buried in Linton Cemetery.


---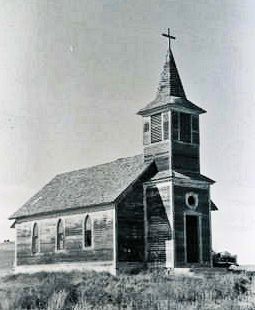 St. John's Lutheran Church - circa 1975
Church merged with, and relocated to, Peace Lutheran in 1908


---
There are two known cemeteries in the general area of Emmonsburg

Worm's. Also known as: Worms Lutheran and Bender Family

Beaver Valley. Also known as: Beaver Creek and Winchester


---
---
Emmonsburg Postmasters