Ramah Church, Wilkinson County, Ga,
copyright Eileen B. McAdams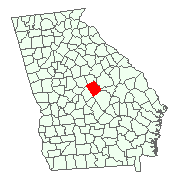 Created in 1803 from Creek land, the county is named in honor of General James Wilkinson. The county seat, Irwinton is named for Governor Jared Irwin.Wilkinson County is bordered by
Baldwin
,
Washington
,
Jones
,
Twiggs
&
Laurens
Counties.
Some of the orginal settlers were Samuel Beall, Charles C. Beall, Solomon B. Murphy, John Hoover, John Meredith, Abner Hicks, Alexander Passmore, John Freeman, Joel Rivers, Samuel Bragg, John Lavender, Isaac Hall, Green B. Burney, Wiley Shephard, Joseph Hill, William Lord, Jesse Pittman, M. Carswell, Anson Ball, Wm. Lindsey, and Ellis Harvill.
If you have any records to contribute or web sites you would like to link to this site,
email me at Eileen Babb McAdams.

Wilkinson County A - Z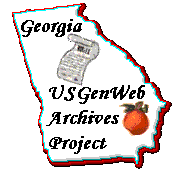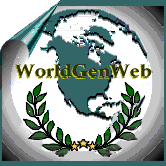 The GAGenWeb Archives

The USGenWeb Project

The WorldGenWeb Project


since Oct. 26, 2004.

This site may be freely linked, but not duplicated in any way without consent.
All material was transcribed by me unless indicated.
Submitted data and photographs are copyrighted by the submitters.
All rights reserved! Commercial use of material within this site is prohibited!
Copyright Eileen Babb McAdams 2004